Which platform do you need for Drake Software? We've got you covered!
No matter where you need or want to use Drake, we bring the latest technology to your tax office.
Drake on the Desktop
Drake Tax
Drake Accounting
Drake Documents
Drake Tax Features
Drake in the Cloud
All the power of Drake on the desktop, but in a convenient and secure cloud-hosted environment.
Hosting Solution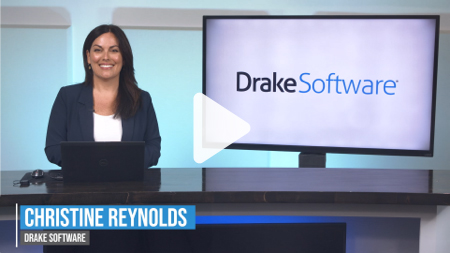 On-Demand Demo
Watch our demo video for an overview of features to help you manage workflow and efficiently prepare and file tax returns.
Watch Demo
More tools to complement your tax workflow

SERVICE & SUPPORT
Drake is well-known for its top-notch customer service and support.
We think of it as the secret to our success - and yours.
Take a look at some of the free support services we offer.
Service Resources