Drake Software is a top-tier provider of professional tax preparation software.
Drake provides the tools and support tax professionals need to build their businesses and attract new clients. Our customers know they can rely on Drake for comprehensive product excellence and value.

Offices located in Franklin, Hayesville, Sylva, and Waynesville, NC; Greenville, SC; Antioch, TN; and Virginia Beach, VA.
Current Position Openings
Click here to view our current position openings.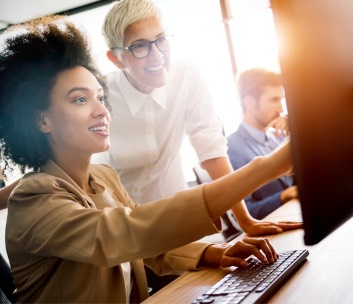 Drake offers a comprehensive defined contribution plan, which lets you design a benefit package to meet your needs.
You can choose from traditional benefits, such as:
    •    Health, Dental and Vision insurance
    •    Health Savings Account
    •    Medical and Dependent Care Flexible Spending Accounts
    •    Term Life & AD&D insurance
    •    Short- and Long-Term Disability insurance
    •    Accident insurance
    •    Critical Illness insurance
    •    Cancer insurance
You can also choose non-traditional plans, such as:
    •     Telemedicine
    •     Identity Theft protection
Other benefits include:
    •     401k with Safe Harbor
    •     Paid holidays
    •     Paid time off
    •     Employee Assistance Program
    •     Tuition reimbursement
    •     Longevity awards