Three Ways to Run Software for a Tax Practice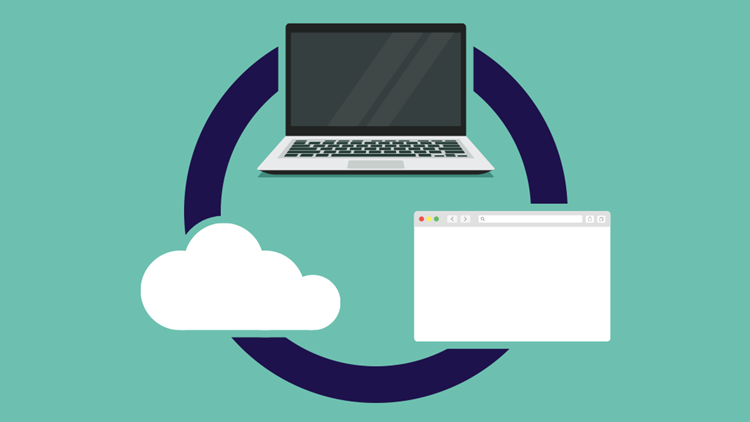 Drake Software and Right Networks are collaborating on this three-part series highlighting different software solutions available to tax professionals. This week, we're focusing on the ways you can run software in a tax practice.   
The tools tax professionals use to run their practice are constantly evolving. From appointment scheduling and document management to research and tax automation, professional tax software packages and ancillary products offer an array of features that can improve client services.   
That flexibility also extends to how you access and run those business applications.  
There are basically three ways to run software in a tax practice: locally installed, browser based, and cloud hosted. Let's dive in.
Locally Installed Desktop Applications
Traditionally, tax preparation applications have been locally installed on a desktop computer from a CD or downloaded file. Most tax professionals use this type of software, and common examples include products like Drake Tax and Drake Accounting.
Since these programs are installed on an office computer, they are always accessible after the initial download—even if you temporarily lose Internet or VPN access. Additionally, users are responsible for applying updates and managing backups.
Browser-Based Applications
These applications are designed to be accessed and used through an Internet browser, like Google Chrome. Similar to locally installed programs, this category covers a wide range of products—from tax preparation software like Drake Zero to secure file exchange platforms like Drake Portals.
While service providers handle installation, updates, and backups for their browser-based applications, users still need to manage security for their devices and installed browsers. Generally, that means installing security software, applying the latest updates for all locally installed applications, and teaching office staff safe surfing habits.  
Hosted Desktop Applications
Hosted desktop applications are designed from the ground up to be accessed and used through a secure, remote connection, such as Microsoft RDP or Citrix. Hosting may be available directly from the application developer or provided by a third-party hosting service. Drake Software, for example, partners with Right Networks to host Drake Tax and Drake Accounting.
The user experience is fundamentally the same as the locally installed desktop application, with the obvious benefit of being accessible from any supported device that has Internet access. From remote offices to beach vacations, hosted applications let you use your tax software from almost anywhere. Key to this option, of course, is the availability of a reliable, high-speed internet connection.
Why did Drake Software choose Hosting on Right Networks?
"We researched many providers, and in the end, we determined that Right Networks was the best fit for us," says Drake Software Vice President of Education James Stork. "Our customers can run their businesses more efficiently—with greater flexibility and peace of mind—knowing the experts at Right Networks are keeping their data secure, backed up, and highly available from anywhere."
To learn more about hosting Drake Software on Right Networks, check out these webpages:
Check with us next week for Part 2: Cloud Application Hosting and Data Security.