How To Grow Your Tax Business
In our modern competitive market, growing your business is not only an industry advantage, but a necessity. Learning where to start in taking practical steps toward upward growth can be challenging, but we at Drake are here to provide applicable insights into how you can grow your business. In this post, we'll take a three-pronged approach to growth in your tax preparation services, to help you maximize technology, marketing, and customer service, so that your growth transitions from a matter of goal setting to your professional reality.  
Leveraging Technology 
In recent years, technology has increasingly become an indispensable tool for tax professionals seeking to grow their businesses. Leveraging technology effectively can significantly enhance your efficiency, accuracy, and overall competitiveness in the tax preparation industry. 
Your tax preparation process can be easily simplified and optimized by having access to technological tools and software solutions. Some metrics of success for excellent software are interface accessibility, data security, and range of features; we go in-depth on these facets that make for exemplary technological solutions in our blog post on how to choose the best tax preparation software. The takeaway to remember when choosing software is that the proper technology can streamline your practices, ultimately allowing you to focus on serving your clients and expanding your business. 
To go further, one of the primary benefits of incorporating technology into your tax practice is that you can experience a significant reduction in time-consuming tasks that are completed manually. Automated calculations, e-filing options, and data import capabilities can dramatically increase your efficiency, creating more time for you to develop and implement client acquisition and retention strategies. Moreover, great technology helps you ensure accuracy, ensuring preciseness in your work and avoiding costly mistakes. As a tax professional, you know the frequency of changing regulations and the necessity of compliance, so choosing technology that works alongside you in that effort is extremely valuable. 
Another benefit of technology is the potential for compatibility with various other software and platforms, allowing for seamless integration into your existing practices. This level of adaptability means that you can customize your tax practice to suit your unique needs and preferences, implicating a uniquely personalized experience. Furthermore, staying updated with technological tools and resources ensures you are well-equipped to serve your clients and, ideally, grow. 
We invite you to learn more about Drake, and our top-rated customer service. We would love for you to join our base of satisfied tax preparers who rate us as excellent in reliability, user-friendliness, customer service, and compatibility. Get connected now to experience the advantage of exemplary software that's on your side.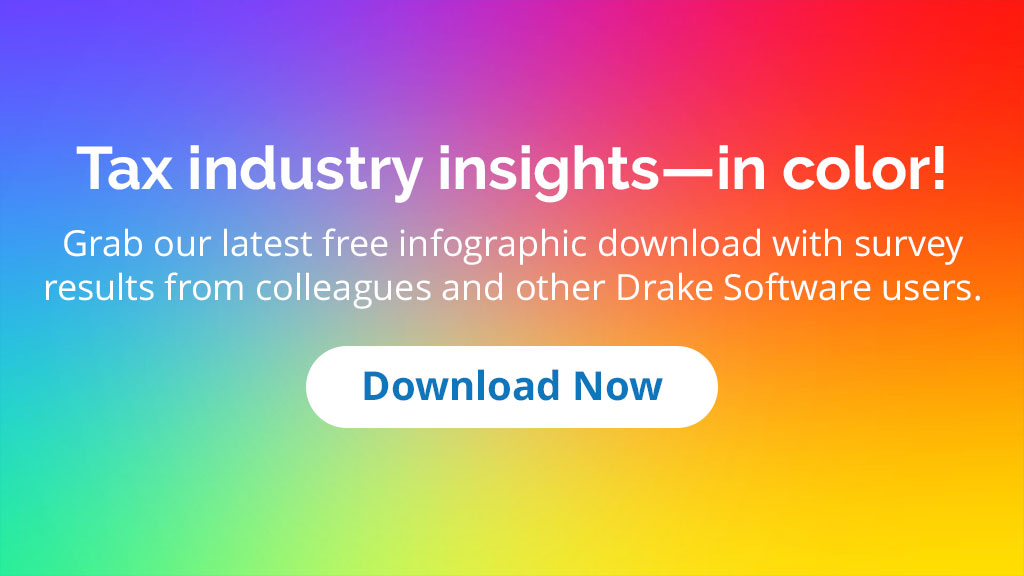 Marketing & Branding 
While a solid foundation of expertise as a tax preparer is essential to your role, it's also crucial to ensure that potential clients are aware of your services. After all, your business can't grow, no matter how great your services are, if no one knows about it. This is where effective marketing and branding strategies come into play, and can help you build a reputable brand that sets you apart from your competitors. 
Effective marketing primarily begins with understanding your target client base. Consider the demographics, needs, and preferences of your potential clients – what do you offer that would best serve them? Do you need to introduce (and advertise) new services to better meet their needs? 
We also recommend utilizing online platforms, including social media, to broaden your reach and extend your business to new potential clients. You may find it helpful to engage with your audience through tax-related content, such as informative blogs, webinars, and newsletters that demonstrate your expertise and build trust. For additional help in these arenas, you can visit our blog, where we've posted tips for attracting more clients, a guide to social media for tax preparers, and an article on how to build a website for tax professionals. 
Likewise, your brand is the image that your clients will associate with your tax business. A strong brand communicates professionalism, trustworthiness, and reliability, while a misleading or unclear brand can cause clients to take their services elsewhere. To grow your business, you must ensure that your branding elements are cohesive and reflective of your values. You can extend this strategy to your logo, website, and any other distributed marketing materials. Ideally, you will achieve consistency in your brand, which, in turn, invokes a memorable, trustworthy sense in your potential clients. 
Another area that may prove to be beneficial in marketing is networking within the tax industry and your local community. You might attend industry conferences, join professional associations, and participate in community events to build relationships and even gain referrals. To that end, happy clients can also become your greatest advocates; encourage them to refer friends and family to your services, which they can easily access or learn more about with your online presence. For a deeper look into why you need tax professional groups for growth, visit our blog. 
Finally, the importance of online reviews and ratings cannot be understated, since these sources of feedback can significantly influence a potential client's decision to pursue your services. To help foster great reviews, consider encouraging satisfied clients to leave reviews on platforms like Google or Yelp. Similarly, you should address any negative feedback professionally and promptly, which demonstrates your commitment to excellent customer service.  
In addition to the suggestions listed above, our blog on mastering effective marketing strategies for tax preparers is another excellent resource that can equip you for your marketing efforts.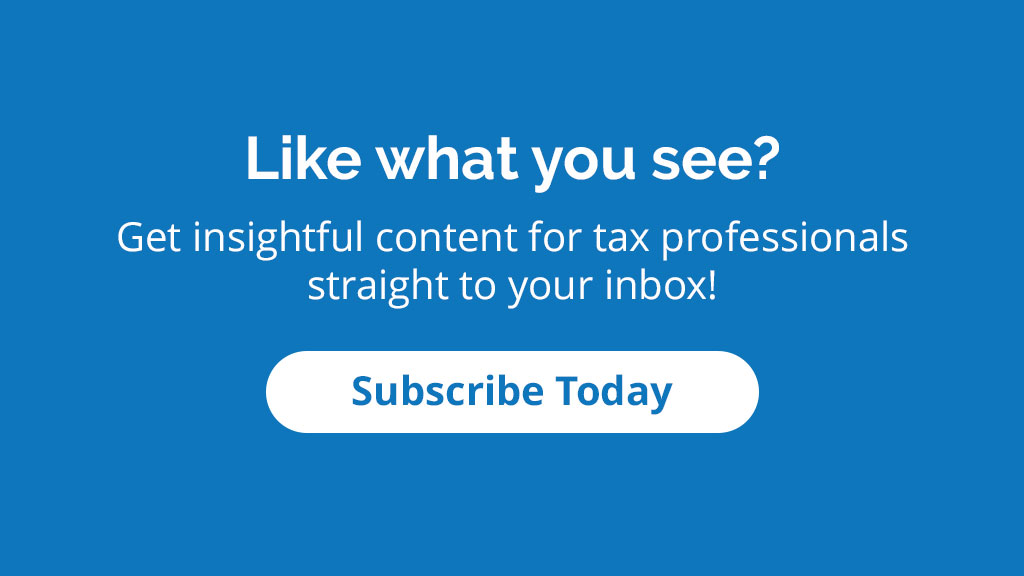 Client Services 
A third and final time-tested method to grow your business is pursuing excellence in customer service. In prioritizing your clients' needs and offering unmatched services, you both secure their loyalty and create a solid foundation for your business to grow. 
One practical way to apply outstanding customer service is personalization of services. Every client is unique, so tailoring your services to their specific needs can set you apart in the competitive tax industry. Take the time to demonstrate that each client is a priority, not just another source of business, by understanding their individual financial situation, goals, and concerns. By providing customized solutions and guidance, you showcase your commitment to their financial success and foster a lasting relationship. 
Another method of upholding customer service is clear and timely communication ultimately serving to help your clients feel valued and well-informed. We recommend timely communications to clients with updates to important tax deadlines, changes in tax laws, and any potential opportunities to save on their taxes. If your clients have questions, promptly respond to their queries and concerns, using language that offers clarity and context that is relevant to them. Overall, client satisfaction can be nearly guaranteed by building trust through transparent and effective communication. 
Furthermore, beyond tax preparation, you might consider offering proactive tax planning services. In doing so, you can help clients optimize their financial strategies throughout the year, not only during tax season. Clients will grow to trust you more and build loyalty as you help them identify potential deductions, credits, and tax-efficient investment opportunities that align with their financial goals. 
If you'd like more day-to-day tools that help you provide the utmost customer service, we offer plenty of resources on our blog! Check out our post on questions to ask clients for tax preparers, curating a privacy policy for tax professionals, or writing a mission statement for your tax preparation business. 
In conclusion, we've explored leveraging technology, marketing, and customer service as strategies for growing your tax business. These are foundational techniques that, when combined, create stability and success as a tax preparer. We invite you to combine these fundamentals with your own tools to build a unique business model that is ripe for growth. 
As you move forward, remember that growth is a dynamic process, and that Drake Software is here to resource you with everything you need to grow and prosper.