Drake Wins 5 Categories in 2021 CPA Practice Advisor Readers' Choice Awards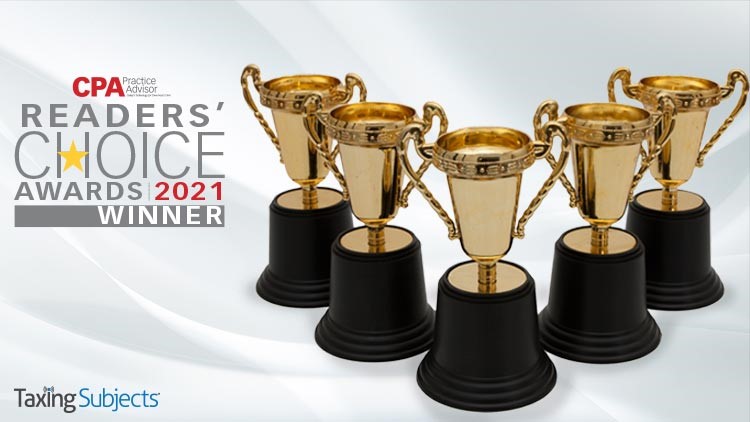 CPA Practice Advisor surveys its readers every year to learn what they think about the software and hardware used in their tax and accounting firms, publishing the results as their Readers' Choice Awards. The publication notes that the latest survey was sent during a filing season that was defined by the coronavirus pandemic: a year-long Groundhog Day filled with state-mandated health safety precautions, tax law changes, economic impact payments, and deadline delays.
Heck, we're still dealing with it this year.
Despite the new challenges presented by a once-a-century crisis, Drake Software customers continued to find success with the products they used the prior year. This was perhaps best demonstrated by respondents once again giving Drake the highest rating in five categories.
What categories did Drake products win in the 2021 CPA Practice Advisor Reader's Choice Awards?
Drake Tax, Drake Accounting, Drake Documents, Drake Tax Planner, and Drake Portals each won the same category they carried in last year's Readers' Choice Awards, highlighting the consistent quality Drake customers have come to expect.
Drake Tax won Federal/State Income Tax Preparation. CPA Practice Advisor notes that this category always receives the highest level of engagement from respondents, which makes sense: Tax pros need tax software to prepare clients' returns.   
Drake Accounting won 1099/W-2 Compliance. While consistently performing well in this category, Drake Accounting is a comprehensive professional accounting package that also includes on-the-fly forms processing, direct deposit, batch payroll processing, multi-location payroll, and graphical drill-down reports.  
Drake Documents won Document Management. Serving as the communications hub for Drake Tax, Drake Documents provides customizable cabinets and folders, email launcher integration, links to tax forms and client documents, and other efficiency improving features.
Drake Tax Planner won Tax Planning Systems. Included in Drake Tax, this award-winning planner provides tax pros the tools they need to develop the ideal tax strategy for every client: Create scenarios for each applicable filing status, adjust reporting options, and more.
Drake Portals won Client Portals. Having a secure file transfer and data backup platform was a necessity for many tax practices during pandemic lockdowns. Drake Portals makes serving remote clients easier by fully integrating with Drake Tax and Drake Documents—from secure file exchange to in-app messaging.    
How do I learn more about these Drake Software products?
Visit the product pages for Drake Tax, Drake Accounting, Drake Documents, and Drake Portals: