Cloud Applications and Remote Work for Tax Pros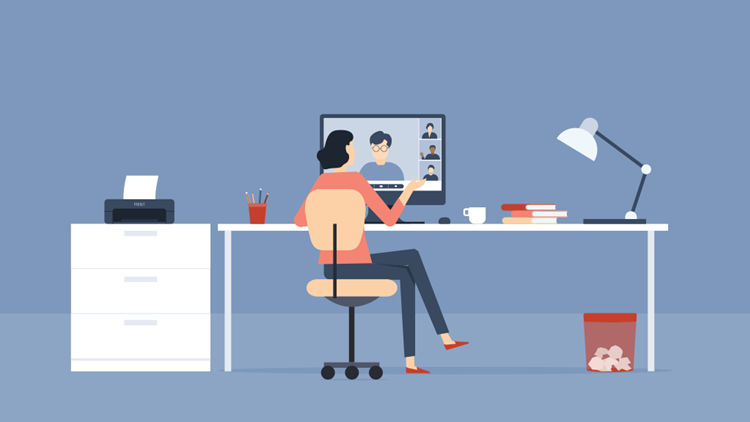 Drake Software and Right Networks are collaborating on this three-part series highlighting different software solutions available to tax professionals. In part three, we look at how cloud application hosting facilitates remote work.
What was once seen as a quirky anomaly at Silicon Valley startups, remote work emerged as a viable alternative for many businesses—including small businesses—that were forced to follow pandemic-related lockdowns. While not all remote-work setups are identical, the goal is the same: Facilitate efficient workflow for a now-decentralized workforce.
Small professional services firms were particularly shell-shocked by this paradigm shift since they traditionally rely on building customer relationships through face-to-face interactions. In addition to technological and logistical hurdles, small businesses had to consider how to continue developing those relationships from a distance—using portals for file sharing, drop offs and physical mail for receiving organizers, video conferencing for client engagements, and hosted applications for remote access.
So, if you're wondering about solutions for tax and accounting practices, you've come to the right place. Today, we're going to look at how application hosting on Right Networks can simplify remote work.     
Work from anywhere with anyone
"It has made working remotely not only possible, but just like I'm in the office! Throughout COVID there have been many changes, but I have been able to work normally, efficiently, and consistently with this system. There isn't a learning curve; it just works!"
- Anonymous; Verified Customer
Cloud-hosted applications—including your tax and accounting software—and office files are accessible from any location with an Internet connection, whether in the office, at home, or out of town. In other words, you can be available in the offseason, during pandemic lockdowns, or on long-distance trips.
But improving client accessibility isn't the only benefit to remote work.
Having in place a reliable remote-work solution like Right Networks gives you the freedom to hire or retain tax and accounting professionals who live anywhere in the country. Found the perfect candidate, but they live six hours away? That's no longer an obstacle. Have a star tax preparer whose spouse was transferred to another state? No problem.
Since the Right Networks ecosystem supports cloud hosting for productivity software like Microsoft 365, Foxit PDF Editor Pro, and other best-in-class applications, your office staff has everything it needs to get the job done, regardless of whether they're in the office. 
Want to learn more about Hosting Drake Software on Right Networks?
Visit these webpages to learn more about hosting Drake Software on Right Networks:
Be sure to check out Part 1: Three Ways to Run Software for a Tax Practice and Part 2: Cloud Application Hosting and Data Security of this blog series.