Wisconsin Storm Victims get Tax Relief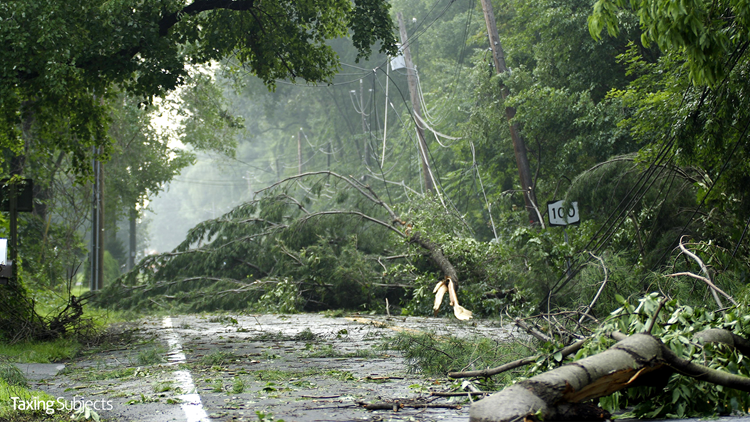 Residents of eight Wisconsin counties who fell victim to recent severe weather events there have been granted tax relief measures by the IRS. The counties of Crawford, Dane, Juneau, La Crosse, Monroe, Richmond, Sauk and Vernon were beset with severe storms, tornadoes, straight-line winds, flooding and landslides beginning on Aug. 17.
The counties have been declared a federal disaster area, which permits the IRS to then postpone certain deadlines for individual or business taxpayers within the eight counties.
Certain deadlines falling on or after Aug. 17 and before Dec. 17 are granted time to file through Dec. 17, including taxpayers who had a valid extension to file their 2017 return due to expire on Oct. 15.
The relief also includes the quarterly estimated income tax payments due on Sept. 17 and the quarterly payroll and excise tax returns normally due on Oct. 31, and applies to tax-exempt organizations that operate on a calendar-year basis and had an automatic extension due to run out on Nov. 15.
If a taxpayer qualified for the relief measures gets an IRS penalty notice for filing or paying late, they should call the telephone number on the notice to get the IRS abate the penalty.
Otherwise, there is no need for taxpayers to call the IRS in order to qualify for the relief; the IRS automatically identifies qualified taxpayers and applies the appropriate filing and payment relief.
Affected taxpayers who live or operate a business outside the covered disaster area do need to call the IRS at 866-562-5227 to request relief.