What is Software Purchase Assistance?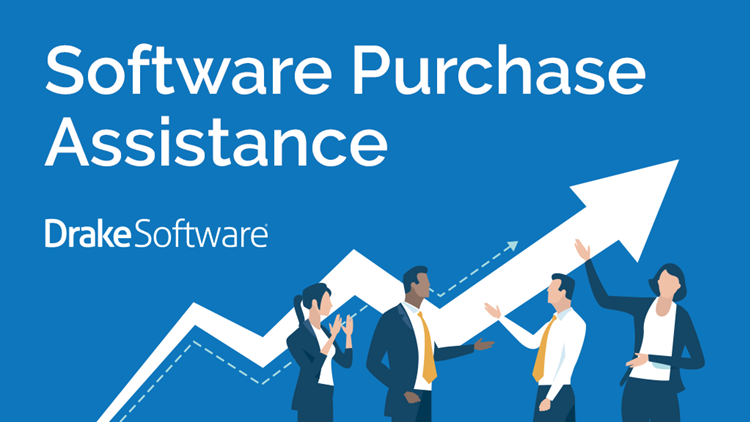 Choosing tax-preparation software is a critical part of your pre-filing season checklist. Whether you renew or switch providers, the ritual rarely changes: purchase your software, review new features, and train staff. But did you know that you might not have to pay up front?
Drake Software customers who provided pay-with-refund services to more than 20 clients last filing season could qualify for the Software Purchase Assistance (SPA) program. Once successfully enrolled, your chosen bank partner provides a zero-percent-down, zero-percent-interest loan on Drake Tax. The bank then deducts a percentage from your preparer fees on e-filed returns until the software is repaid in full.
Which banks participate in the Drake Tax SPA program?
Drake Software works with five banks that support the SPA program:
EPS Financial
Refund Advantage
Refundo
Republic Bank
Tax Products Group (TPG)
Remember, the bank you choose for the SPA program has to be the same one you use to offer pay-with-refund services.
How do I apply for the Drake Tax SPA program?
Follow these simple steps to complete your SPA program application in just two minutes:
Go to Support.DrakeSoftware.com and log in with your Drake username and password
Select Account to display the drop-list options
Select Software Purchase Assistance
Choose the bank that you want to apply to from the drop list
Complete all information, then select the Submit button at the bottom of the screen
Important: Some banks require that you agree to the terms of their SPA Agreement before you can submit the application. To complete this step, click on the blue link to open the agreement and read it carefully. After closing the agreement, you will be able to select the box indicating you want to enroll.
Not a Drake Software customer? Let's get started!
Click the button below to get the trial version of Drake Tax.