What Did Tax Pros Say About Virtual Tax Forums?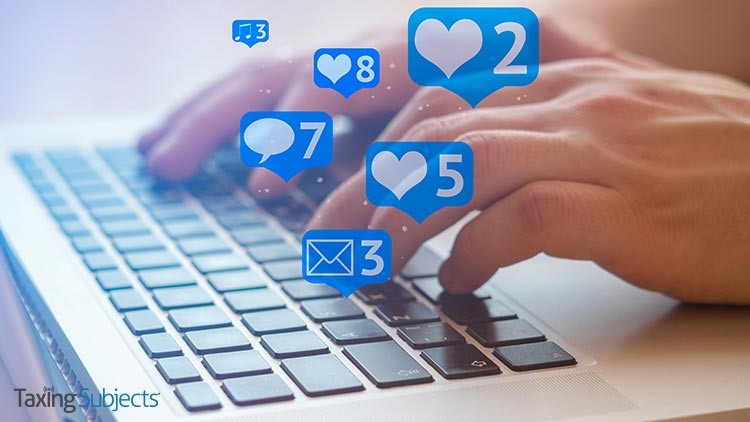 The Internal Revenue Service recently announced more than two dozen upcoming webinars that will replace the in-person IRS Nationwide Tax Forum events. Since the tax industry has become accustomed to making its way to host cities for the past 30 years, we wanted to see what tax pros thought about the change.
To find out, we posed a question to Facebook:
Disappointed there won't be in-person IRS forums this year?
Plan to attend a webinar?
Let us know in the comments.
Replies ranged from gutted to optimistic, but the majority of our extremely small sample size—12 comments in total—were predictably somewhere in the middle.
Did tax professionals like the Tax Forums changing to a webinar format?
Many tax pros seemed interested in attending the upcoming Tax Forum webinars. "I've never attended in person because I can't justify the cost (travel costs are too high), so I'd be interested the online series," began one reply before asking about the logistics of the new online program. "I hope, though, that they can give us the agenda before the discount period ends! What are the exact days and times? What are the topics? If it's going to be spread out over 4 weeks I need to be able to mark my calendar accordingly."
While some promised to "be online taking notes" or hoped they could "learn more than in class," others were sad to miss out on a Tax Forum tradition: "I will miss stopping by the Drake booth and picking up this year's pen!" Obviously, not everyone is happy about the latest change forced on the tax industry by social distancing requirements.
According to one respondent, the IRS made a hasty decision when it canceled in-person events for the rest of 2020: "I am upset at this. I had registered for Orlando—this is all too much this early." Another mourned her tax office's summer plans: "Geeze … there goes our girls vacation!"
How do I sign up for an IRS National Tax Forums webinar?
Tax professionals can get more information and sign up for IRS National Tax Forum webinars on IRSTaxForum.com. Conveniently, the IRS said that those who registered for in-person webinars can either "transfer their registration to the virtual format at no additional cost" or simply get a refund. Those who want to attend one of the webinars can take advantage of "Early Bird" pricing:
$240 per person before June 15 at 5:00 p.m. EST
$289 per person from June 16 onward
The agency also noted that there is an additional $10 discount for members of certain industry organizations who sign up by the June 15 deadline:
American Bar Association (ABA) Section of Taxation
American Institute of Certified Public Accountants (AICPA)
National Association of Enrolled Agents (NAEA)
National Association of Tax Professionals (NATP)
National Society of Accountants (NSA)
National Society of Tax Professionals (NSTP)
Low Income Taxpayer Clinics (LITC)
Volunteer Income Tax Assistance Program (VITA)
Remember, the first event will be held from July 21 through August 20, and webinars will be live streamed on Tuesdays, Wednesdays, and Thursdays during that four-week period.
What do you think about the IRS National Tax Forums going virtual? Let us know in the comments!
Sources: IR-2020-100; The Drake Software Facebook Page