Virtual Conferencing Next Step for IRS Appeals Options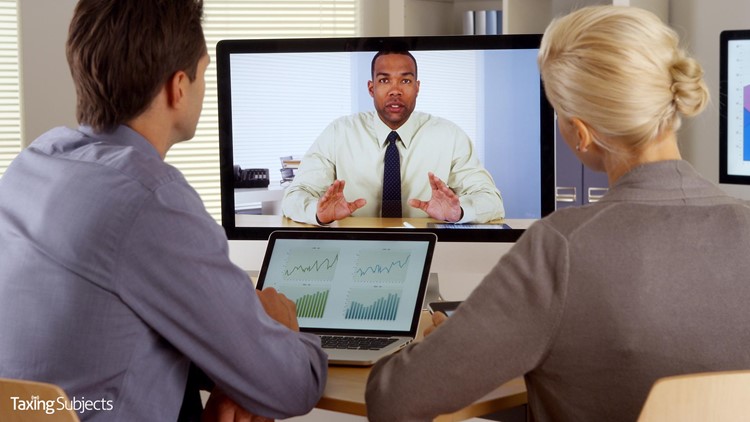 A web-based virtual conference option will soon be available to taxpayers and their representatives for meetings with the Internal Revenue Service Office of Appeals. The IRS already does "face-to-face" meetings in person, by phone, or by videoconferencing technology.
Videoconferencing, however, is only available at a limited number of locations, and many taxpayers live long distances from the closest IRS office. This new system is different in that it uses the internet and can be accessed by any taxpayer, anywhere, with online access. A trip to an IRS field office isn't necessary.
The new system uses a secure, web-based screen-sharing platform to connect with taxpayers or their representatives. Similar programs are already common on the internet. While it is secure, the web-based application is more convenient and has more features than the videoconferencing software it replaces.
"Taxpayers who choose the web-based option will be able to get face-to-face service remotely," said IRS Chief of Appeals Donna Hansberry. "In the future, the technology may give taxpayers greater options in engaging with Appeals and could allow us the flexibility to serve taxpayers virtually from any location using mobile devices or computers."
The Office of Appeals plans to start using the application in a pilot program Aug. 1, and will assess the results. Levels of taxpayer satisfaction with the new technology will be a big part of the assessment.
Each year, the Office of Appeals hears more than 100,000 taxpayers who attempt to resolve their tax disputes without going to court. Hansberry says the new technology holds promise not only for the appeals process but for other customer service areas of the IRS as well.