Time to Sign Up for Nationwide Tax Forums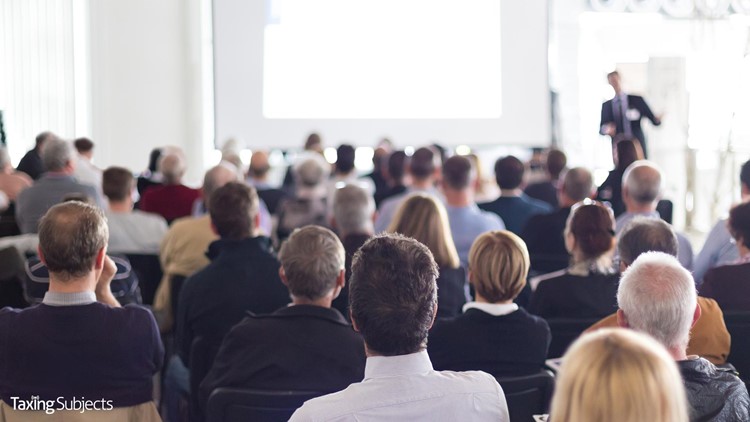 As spring rockets into summer, time is also slipping away to pre-register for one of the five Nationwide Tax Forums for 2017 put on by the Internal Revenue Service.
Each of the five Forum events – in Orlando, Fla.; Dallas, Texas; the Washington, D.C. area; Las Vegas, Nev.; and San Diego, Calif. – is a three-day affair providing tax professionals with the latest information on federal and state tax issues. Workshops are presented by experts from the IRS and partner organizations.
The Forums are an affordable way to stay up-to-date on tax law changes and get up to 18 continuing education credits in the process.
The year's schedule is shown below with the location followed by the event dates and registration deadline:
Orlando, Fla. – July 11-13; Register by June 27
Dallas, Texas – July 25-27; Register by July 11
National Harbor, Md. (Washington, D.C. area) – Aug. 22-24; Register by Aug. 8
Las Vegas, Nev. – Aug. 29-31; Register by Aug. 15
San Diego, Calif. – Sept. 12-14; Register by Aug. 29
Tax professionals who pre-register by May 31 get an Early-Bird Rate of $235 per person. The regular rate of $255 will kick in June 1 and will end two weeks before the start date of each forum. Those who register after the event's registration deadline – or register on-site – pay $370.
But if you are a member of one of the associations below, you can get a $10 discount off the Early-Bird Rate if you register before May 31:
American Bar Association (ABA)
American Institute of Certified Public Accountants (AICPA)
National Association of Enrolled Agents (NAEA)
National Association of Tax Professionals (NATP)
National Society of Accountants (NSA)
National Society of Tax Professionals (NSTP)
Seminars and Workshops
The 2017 Forums feature a wide variety of seminars and workshops to interest any tax professional, with topics ranging from data security and identity theft protection to future IRS services and the gig economy. Click here for a complete listing of planned workshops and seminars.
Once again, the Forums offer tax pros with unresolved client cases the chance to meet face-to-face with IRS representatives in the Case Resolution Program. Remember to bring a valid power of attorney for any case you want examined. There's a one-client-per-business limit on the Case Resolution workshop.
Finally, the Forums are not just about workshops and seminars. Each forum also features a two-day Expo with tax and financial businesses offering products, services and expertise, all for the tax professional.
For more information about any of the individual Forums, or to pre-register online, visit https://www.irstaxforum.com/index.