Taxes Today: A Discussion of ACTC & Hot Topics [Webinar]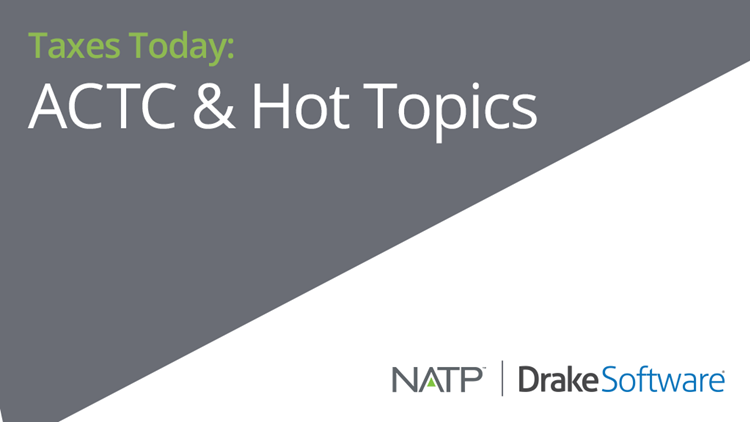 The National Association of Tax Professionals recently hosted "Taxes Today: A Discussion of ACTC & Hot Topics," an on-demand webinar including experts from the NATP and Drake Software:
Drake Software Chief Revenue Officer, John Sapp, CPA
Drake Software Tax Analyst Bob Nolan, CPA EA
NATP Director of Tax Content & Government Relations Rhonda Collins
NATP Researcher Sheri Fronsee, CPA
Moderator Megan Sonicksen leads the panel on an exploration of Child Tax Credit issues like the safe harbor, incorrect Letters 6419, and child custody, as well as hot topics ranging from PTIN renewal to possible tax legislation.
WATCH NOW
To check out the video, follow these instructions:
Complete the form below
Wait for the page to refresh
Click the hyperlink that appears below these instructions to access a PDF
Click anywhere on the PDF
Important: After completing the form, you will have access to all Drake Software Blog Team downloads!
Warning: If you clear your browser cookies, you will have to fill out this form again.
Taxes Today A Discussion of ACTC and Hot Topics.pdf