Tax Security Awareness Week Slated Dec. 3-7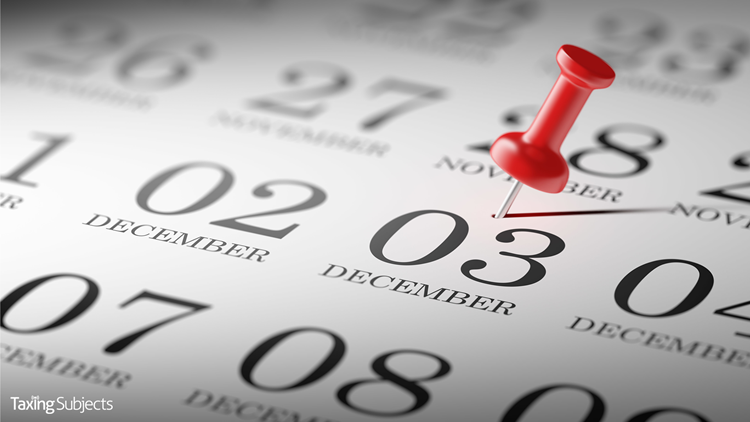 The Internal Revenue Service, along with its Security Summit industry partners, is sponsoring a national campaign next week to promote better practices to protect sensitive tax and financial data.
The third annual National Tax Security Awareness campaign begins Dec. 3 and features a new security topic every day during the week.
"This time of year marks an especially risky period for people and their sensitive financial data," said IRS Commissioner Chuck Rettig. "There are added risks with online holiday shopping and tax scams that could threaten people's tax data. We encourage people to review some simple steps to protect their data and protect their tax returns during filing season." 
The IRS, state tax agencies and industry partners are also joining with consumer, business and community groups to host more than 20 events in 19 states during the week to raise awareness of cybersecurity issues.
News You Can Use
Each day, we'll focus on a single key issue posing a threat to taxpayers, tax professionals and businesses and have suggestions to better protect your sensitive data from cybercriminals. Our aim is to highlight simple steps taxpayers can take – such as using strong security software and strong passwords.
We'll show some of the most common tactics used by identity thieves against their victims and review the increasing threats to businesses and tax professionals.
Roadmap to the Dark Web
As part of Tax Security Awareness Week, you can join the IRS on a free webinar offered to help you understand the Dark Web and how it's used for stolen identities, credit data, tax information and banking or financial information. IRS Criminal Investigation officers will provide a Dark Web overview and answer questions to help the audience understand the risks and how this shadowy part of the internet is used by cybercriminals.
The presentation is slated for Monday, Dec. 3 at 2 p.m. EST. To sign up for the 100-minute webinar, go online to the IRS Webinar signup page and register.
New IRS Twitter Handle
The IRS is also launching a special Twitter handle, @IRSTaxSecurity, to better share the latest scam and security alerts that routinely increase during tax season. Security Summit members encourage taxpayers and tax pros to share security information using the new hashtag.
To stay up to date on security issues during National Tax Security Awareness Week, you can check out the special section now on IRS.gov, by following @IRSTaxSecurity, or by signing up for news releases and tax tips on the IRS website.
Taxpayers can visit the "Taxes. Security. Together." awareness campaign or review Publication 4524, Security Awareness for Taxpayers, to see what can be done. Tax professionals can also get more information through the Protect Your Clients; Protect Yourself campaign as well as the Tax Security 101 series.