Tax Relief Coming for Taxpayers Affected by Hurricane Michael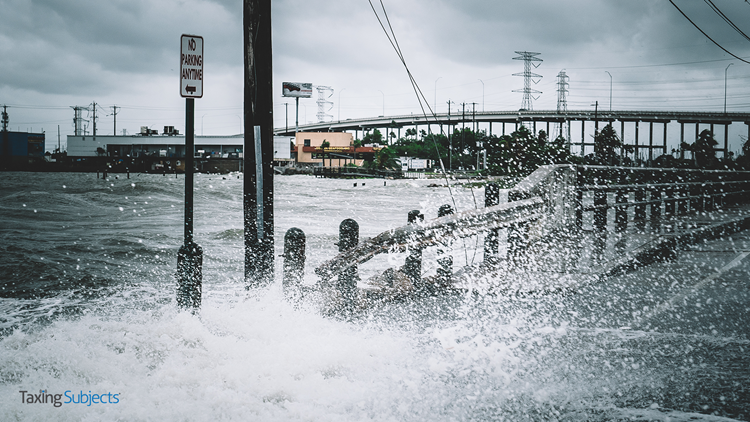 Deadlines Extended for Victims of Hurricane Michael in Florida and Georgia
According to NOAA, we are well into the worst part of hurricane season—a fact punctuated by two significant storms making landfall less than one month apart. While emergency workers brave treacherous conditions to restore shattered communities, other state and federal agencies help the recovery effort in other ways. When catastrophic weather events like Hurricane Michael bowl through communities, the Internal Revenue Service provides tax relief to affected taxpayers and businesses.
The IRS last Friday announced tax relief for Florida taxpayers residing in federally declared disaster areas, pushing back several individual and business deadlines—like the October 15 extension deadline and October 31 Form 720 tax deadline—to February 28, 2019. This morning, that tax relief was expanded to include parts of Georgia.
Whether you're directly affected by the storm or have clients who live in declared areas, the IRS has compiled a number of tax-relief resources. The Friday press release included links to Publication 547, DisasterAssistance.gov, and the IRS.gov "Tax Relief in Disaster Situations" webpage, which aggregates information for recent events, like Hurricanes Michael, Florence, Irma, Maria, and even Harvey, as well as the California wildfires.
In the Friday press release, the IRS stressed that tax relief is automatic for taxpayers living in a disaster area, but noted that "an affected taxpayer [who] receives a late filing or late payment penalty notice … should call the number on the notice to have the penalty abated." Below are the counties in Florida and Georgia listed as designated disaster areas:
Florida
Bay
Calhoun
Franklin
Gadsden
Gulf
Hamilton
Holmes
Jackson
Jefferson
Leon
Liberty
Madison
Suwannee
Taylor
Wakulla
Washington
Georgia
Baker
Bleckley
Burke
Calhoun
Colquitt
Crisp
Decatur
Dodge
Dooly
Dougherty
Early
Emanuel
Grady
Houston
Jefferson
Jenkins
Johnson
Laurens
Lee
Macon
Miller
Mitchell
Pulaski
Seminole
Sumter
Terrell
Thomas
Treutlen
Turner
Wilcox
Worth
The list of counties receiving tax relief could grow: the IRS has updated the "Tax Relief for Victims of Hurricane Michael in Florida" page twice since publishing FL-2018-04 on October 12.
Sources: IR-2018-199, FL-2018-04, and GA-2018-04