Provide Payroll Services with Drake Accounting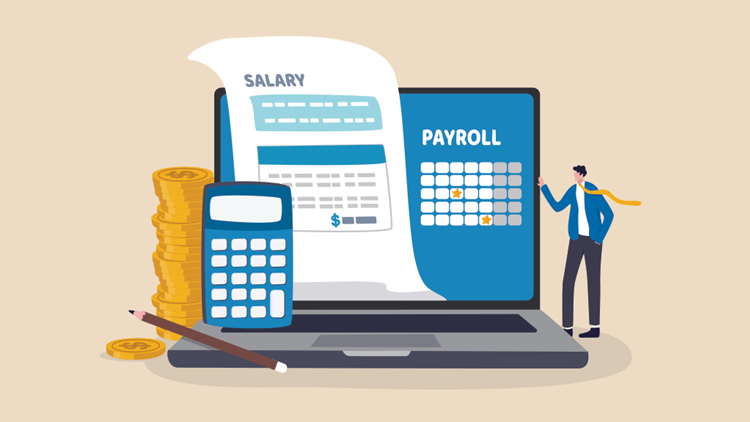 Welcome to the second in our three-part series highlighting Drake Accounting features that can help you better serve clients! This week, we are focusing on payroll features in our integrated, full-scale accounting software.
Many tax offices first dabble in accounting services by providing payroll for existing business clients. This transition is built upon the trust established by years of positive results, and it is an opportunity to grow the tax practice in a meaningful way. Whether entering the market for the first time or having provided these services for years, you need a dependable, flexible payroll solution.

Does Drake Accounting support live and after-the-fact employee payroll?
Drake Accounting provides live and after-the-fact (ATF) payroll, allowing you to print negotiable employee payroll checks or record checks printed by clients. Access the features you need, when you need them:
Print MICR checks
Provide direct deposit
E-file quarterly and yearly employment tax forms
E-file Forms W-2 and 1099-MISC
When running reports or producing informational returns, live and ATF entries are automatically combined—providing all the information you need in one location.  
Can I provide payroll services to multi-location businesses?
Drake Accounting makes it easy to serve businesses with multiple locations, even those in different states. The multi-location payroll feature lets you configure benefits, deductions, and pay rates by location. Further, payroll can be printed as one check or by location.  
Do I have a limited number of deductions in Drake Accounting?
Drake Accounting provides unlimited clients, installs per site, and payroll. Within the payroll module, there are no limits on the number of deductions, benefits, pay rates, localities, and diversions.
Where can I find more information about Drake Accounting?
Visit Accounting.DrakeSoftware.com to learn more about critical features. Already a Drake Tax customer? Attend a webcast to learn how purchasing Drake Accounting can improve office workflow and help expand client services.