Last Call to Register for the Full Virtual Tax Forum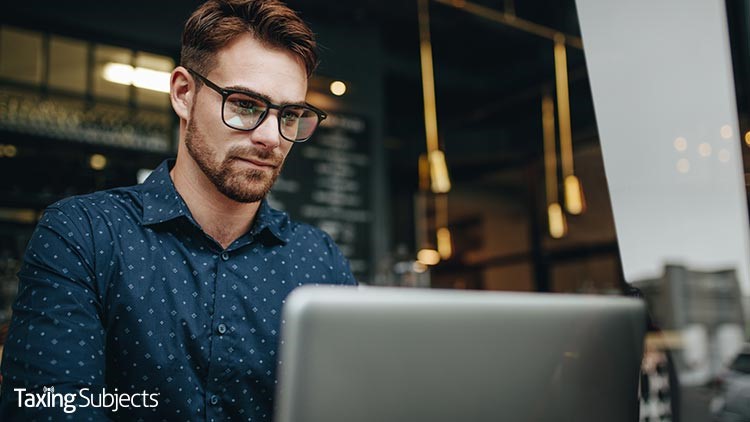 Time is quickly running out to register for the 2021 IRS Virtual Nationwide Tax Forum. To see all the events—including access to all 30 webinars and IRS Commissioner Chuck Rettig's keynote address—registration must be completed by Tuesday, July 13.
The event starts July 20 and runs through August 19.
Forum webinars will be live-streamed at 11 a.m. and 2 p.m. on Tuesdays, Wednesdays and Thursdays of each week.
To guarantee access, webinar registration has to be completed seven days before the webinar is scheduled. Those who register after July 13 won't have access to all the webinars.
Participants should use the Forum schedule and course descriptions to plan their viewing.
Virtual Expo
Completed registration has another perk: The Forum's Virtual Expo, featuring dozens of exhibitors from tax and business services, IRS national association partners as well as several key IRS offices. (Don't forget to come see the Drake Software booth!)
Attendees can also check out the "IRS Zone," where they get first-hand details on upcoming IRS initiatives and improvements from those in the know.
The Virtual Expo is open from noon to 2 p.m., and from 3 p.m. to 5 p.m. EDT every Tuesday, Wednesday and Thursday during the Forum.
Registered visitors, however, have access to the Expo 24 hours a day from July 20 to August 20.
IRS Takes Time to Listen
Another feature of the 2021 Tax Forum is a series of focus groups, where the IRS invites registered visitors to participate. Registrants can choose from:
Improving the Taxpayer Experience
Designing a Business Taxpayers Online Account & Envisioning a Form 1099 Filing Platform
Changes in Partnership Environment & Where's Form 944?
Improving the Offer in Compromise (OIC) Experience & Gig Economy Worker Tax Compliance
Passport Program & Virtual Currency Tax Compliance
Interest Abatement Feedback & Civil Penalties and Reasonable Cause Relief
Due Diligence Documentation Requirements for EITC, CTC, AOTC, and HOH
Correspondence and Form Improvement
Multilingual Resources
Continuing Education Credits
Registrants can also rack up continuing education (CE) credits by attending any of the 2021 Nationwide Tax Forum webinars. This includes enrolled agents, certified public accountants, Annual Filing Season Program participants, California Tax Education Council (CTEC) participants and Certified Financial Planners (CFP).
Two of the webinars will be presented in both English and Spanish, allowing participants to earn up to 28 continuing education credits.
For more information, see the CE and CFP Certification page online.
To register for the 2021 Virtual Nationwide Tax Forum, or to get more information on the event, visit the IRS Nationwide Tax Forum website.