It's International Charity Fraud Awareness Week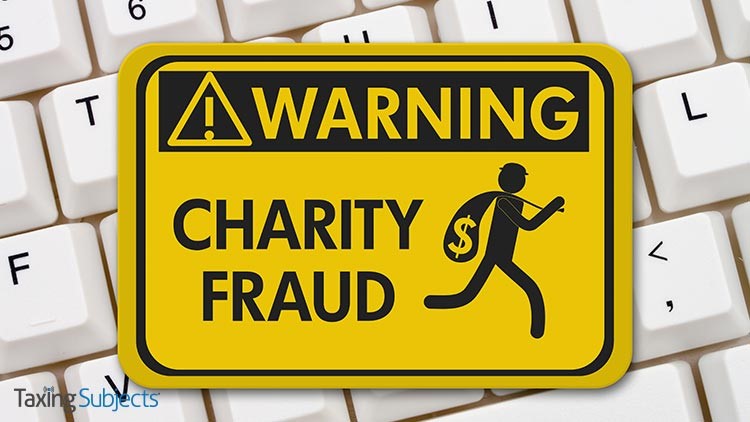 The IRS is launching the second annual International Charity Fraud Awareness Week, which runs through Oct. 25.  The event is held as part of an international coalition to raise awareness and share best practices to help charities and other non-profit organizations avoid fraud and stop financial crime.
This year's campaign features an online hub where charity professionals and counter-fraud experts can discuss and share ideas using live interactive webinars, help sheets and case studies.
Calling All Professionals
Those encouraged to participate in the week's activities include:
Trustees, staff and volunteers from charities, non-government organizations and other nonprofits
People representing the interests of nonprofits
Accountants, auditors and solicitors acting as professional advisors to nonprofits
Regulators, members of law enforcement and policy-makers working to safeguard nonprofits
Fake charities have been named one of the IRS Dirty Dozen tax scams for 2019. To ensure that a purported charity is indeed a real, functioning organization, taxpayers can check it out using the Tax Exempt Organization Search tool on IRS.gov.
The coalition leading International Charity Fraud Awareness Week is comprised of more than 40 charities, plus representatives from regulators, other not-for-profit groups and law enforcement.
Interested in participating in the week's events? Visit the Fraud Advisory Panel website to learn more about how to get involved or follow coalition activities on social media by searching #CharityFraudOut.
For the latest information and resources on preventing charity fraud, check out the Charity Fraud Awareness Hub.