IRS Issues "Plus $500" Last Call for SSI, VA Beneficiaries with Dependents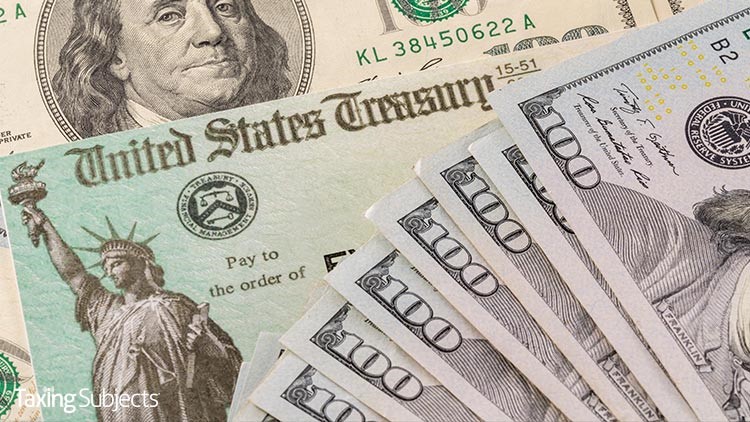 May 5, 2020, is the EIP-reporting deadline for SSI and VA beneficiaries with qualifying dependents.
The Internal Revenue Service today issued a "plus $500" last call for Supplemental Security Income and Veterans Affairs beneficiaries who can claim dependents. After May 5, they will not be able to use the Non-Filers: Enter Payment Info Here tool on IRS.gov to report qualifying children, possibly delaying the dependent-related portion of their Economic Impact Payment until next year.  
The reason SSI and VA beneficiaries need to report qualifying dependents by tomorrow is because their payments are about to be sent by the Treasury. "In order to add the $500-per-eligible-child amount to these [$1,200] payments, the IRS needs the dependent information before the payments are issued," the IRS explained in the press release. "Otherwise, their payment at this time will be $1,200 and, by law, the additional $500 per eligible child amount will be paid in association with a return filing for tax year 2020."
How do SSI and VA beneficiaries report dependents on IRS.gov?
SSI and VA beneficiaries can access the reporting tool by going to the IRS.gov homepage and clicking the Non-Filers: Enter Payment Info Here link in the upper left-hand corner of the page. When the Non-Filers page loads, users might have to scroll down to find the blue Enter your information button (Ingrese su información for those who prefer Spanish). They just need to click the button matching their language preference and follow the on-screen instructions.
How will SSI and VA beneficiaries receive their Economic Impact Payment?
According to the IRS release, Economic Impact Payments for SSI and VA beneficiaries will use the same method currently designated for their government benefits. Generally, they will receive the payment in one of three ways:
Direct deposit
Direct Express debit card
Paper check
Remember, the language in the IRS release seems to indicate that reporting dependents after the May 5 deadline will result in receiving the rest of the EIP with next year's tax refund. If an SSI or VA beneficiary would prefer to receive all of their payment at one time, they need to report all eligible dependents as soon as possible.
Source: COVID Tax Tip 2020-50