IRS Impersonators Sentenced to Federal Prison Terms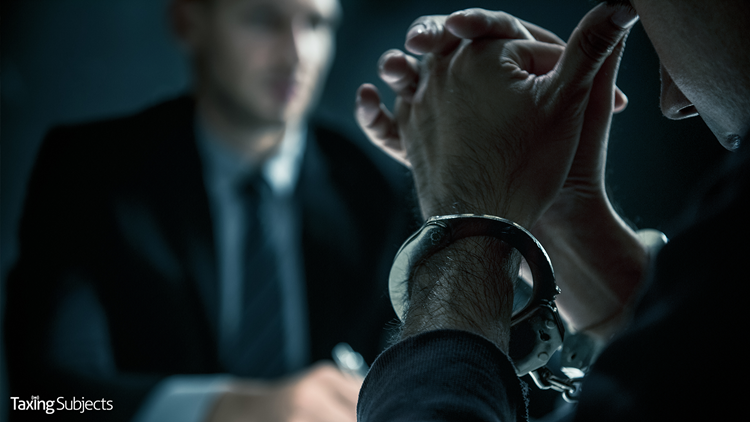 Five members of a criminal ring that posed as IRS agents to extort money from taxpayers have been sentenced to federal prison. Their sentences ranged from over 11 years to nearly 4 years.
The news of the sentencing came from Cody Hiland, U.S. Attorney for the Eastern District of Arkansas, who said the defendants were sentenced in Little Rock, Ark., by U.S. District Judge Billy Roy Wilson.
The ring's scheme netted millions of dollars from unsuspecting victims. The ringleader, Yosvany Padilla, 27, of Hialeah, Fla., was handed a 135-month prison term, followed by two years of supervised release. Padilla must also make nearly $9 million in restitution.
Prosecutors say Padilla personally collected threat-induced wire transfers sent by victims who believed they were paying taxes they might have owed, supplied his co-conspirators with false identification documents and coordinated the collection of wire transfers by other members of the ring.
Judge Wilson also sentenced Jeniffer Valerino Nuñez, 22, and Esequiel Bravo Diaz, 24, both from Miami, to federal prison. Nuñez, who collected more than $1.3 million in wire transfers from more than 1,050 victims, was sentenced to 47 months' imprisonment, followed by three years of supervised release, and repayment of nearly $2.5 million in restitution. Diaz, who collected approximately $115,000 from 350 victims, was sentenced to 47 months' imprisonment, followed by two years' supervised release, and repayment of nearly $115,000 in restitution.
"These criminals stole millions of dollars from thousands of innocent people, using fear, threats, and intimidation to carry out this scam," Hiland said. "This criminal behavior is unconscionable and will not be tolerated. The prison sentences handed down today represent some measure of accountability for IRS imposters who violated the most vulnerable among us, including honest citizens here in Arkansas. Our office will continue to remain vigilant in working with our law enforcement partners to root out these schemes, and punish those responsible to the fullest extent of the law."
The scheme employed the ring members to pose as IRS employees, who called and threatened their victims with legal action, arrest, and imprisonment for an alleged debt owed to the IRS. The imposters made the threats and used other methods of intimidation to convince their victims to wire money to the ring's addresses.
The transfers were made using MoneyGram, Walmart-2-Walmart Money Transfer, and other wire-transfer services. Prosecutors say defendants successfully extorted payments from nearly 6,300 victims nationwide, taking in over $10.7 million. Multiple fraudulent wire transfers were collected in at least 29 states.
More Sentences to Come
Two additional members of the ring, Angel Carrillo, 43, of Hialeah, Fla., and Dennis Delgado Caballero, 40, of Miami, were each sentenced in September to 72 months in federal prison for their part in the scam. Both will also have to pay millions in restitution.
Three additional ring members have pleaded guilty and are awaiting sentencing, and another one is set for trial in December.
The office of the Treasury Inspector General for Tax Administration (TIGTA) took a leading role in the investigation along with IRS investigators. TIGTA Special Agent in Charge Gary Smith of the Southern Field Division said this was just one of a continuing string of successful investigations that will track down those who break the law.
"Over the last several years, American taxpayers have been subjected to unprecedented attempts to fraudulently obtain money by individuals impersonating Internal Revenue Service employees," Smith said. "Victimizing taxpayers by impersonating IRS employees is a serious crime. TIGTA and our law enforcement partners will do everything within our power to ensure that those involved in the impersonation of IRS employees are prosecuted to the fullest extent of the law. Today's significant sentencings should serve notice to those who engage in this type of criminal activity that they will be held accountable."