IRS Has Resources for Visually Impaired Taxpayers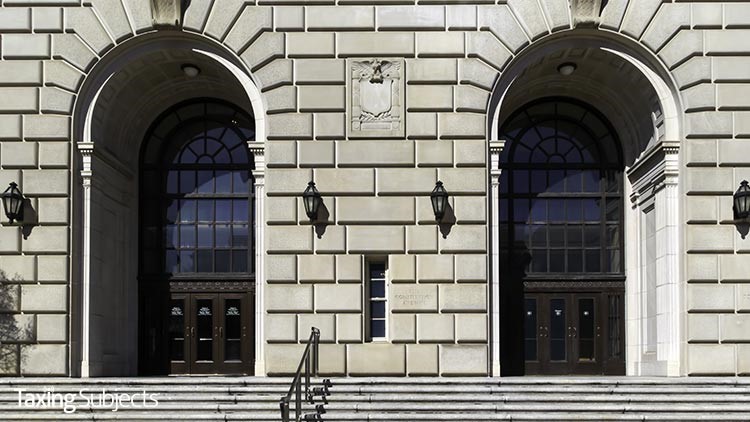 The Internal Revenue Service has a number of resources and accessibility services available to taxpayers who need them.
The IRS's Alternative Media Center has tax-related content available in several formats for use with assistive technology. Available services include screen-reading software, refreshable Braille displays and screen magnifying software.
Taxpayers can visit the AMC to view and download hundreds of tax forms and publications in alternative formats such as:
Text-only
Braille ready files
Browser-friendly HTML
Accessible PDF
Large print PDF
The IRS says the content of the Alternative Media Center is not static; they are working to make its resources as accessible as possible. However, not every product is available in every format.
For example, tax forms are not available as HTML.
The AMC operates a facility to produce interpoint Braille and large-print pages. The AMC also has Braille transcriptionists who use translation software to provide customized translation services.
Getting accessible tax products
People who need accessible tax forms, instructions or publications can download them from the Accessible Forms and Publications page of IRS.gov, or call 800-TAX-FORM (800-829-3676) to request copies.
A taxpayer who gets an IRS notice or letter can request it in Braille or large print. There are three basic options:
Call the IRS at 800-829-1040.
Fax the notice with a cover sheet to the AMC at 855-473-2006. The cover sheet should include their name, address, phone number and the desired format of the document. Write "Alternative Media Format" at the top of the cover page.
Mail the notice or letter with a note stating the preferred format to:
          IRS Alternative Media Center
          400 N. 8th St., Room G39
          Richmond, VA 23219
Once the AMC receives a notice it will take up to 15 business days to convert and mail it back.
The IRS is planning ahead
The IRS is developing a process to make it easier for visually impaired taxpayers to request post-filing tax notices in Braille, large print, audio or electronic formats. These offerings will include notices about additional taxes or penalties owed.
The agency expects the new process will be in place by Jan. 31, 2022.
The IRS is also creating an Accessibility Helpline to answer questions related to current and future accessibility services and alternative media formats available to taxpayers with disabilities.
File a complaint
The IRS says its Office of Equity, Diversity and Inclusion (EDI), Civil Rights Division "upholds and protects the civil rights of all taxpayers, including individuals with disabilities or limited English proficiency."
Taxpayers who have experienced discrimination during an IRS-conducted program or by an IRS  staff member or volunteer should address their complaint or issue using the Accessibility Helpline when it comes available, or submit a complaint in writing using Form 14652, Civil Rights Complaint, to:
          Director, IRS Civil Rights Division
          Room 2413
          1111 Constitution Avenue, NW
          Washington, DC 20224
Contact EDI at this mailing address for all other inquiries concerning taxpayer civil rights, or send an email to edi.civil.rights.division@irs.gov.
Sources: IRS provides resources and services for visually impaired taxpayers; Information About the Alternative Media Center