IRS Boosts Application Price for Offer in Compromise; Waivers Available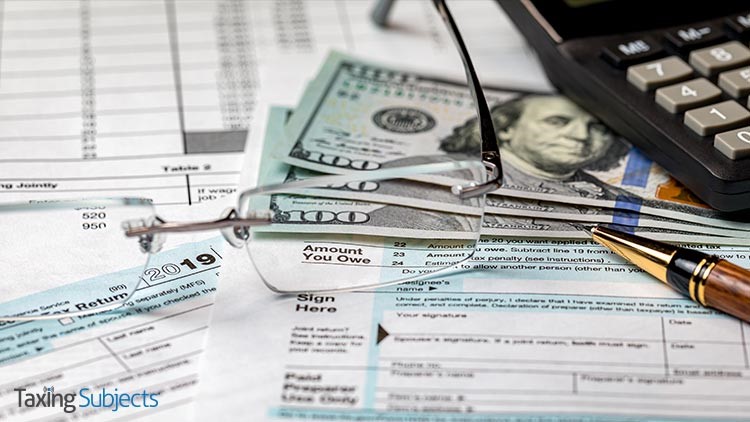 Good news and bad news for taxpayers who have trouble paying their tax bills. The bad news is that the IRS is raising the application fee for the Offer in Compromise. The good news is that those who qualify as low-income taxpayers can get the application fee waived altogether.
An Offer in Compromise is an agreement between the IRS and a taxpayer to settle a tax debt for less than the full amount owed. Frequently, an Offer in Compromise (or OIC) is an option for taxpayers who can't pay their full tax debt, or for those who would face a financial hardship in paying the tax debt.
The Internal Revenue Service takes a look at a taxpayers overall financial circumstances when considering an OIC in order to resolve the tax debt by administrative means.
The fee for regular taxpayers to apply for an Offer in Compromise has been raised to $205 by new regulations in the Taxpayer First Act. However, the Act also allows applicants who meet the definition of a "low-income taxpayer" to get a waiver of the application fee.
The IRS has historically offered such a waiver. But the new legislation puts a new wrinkle into the qualification process. Normally, the IRS determines if taxpayers fall at or below 250% of the poverty level, looking at their household size and gross monthly income. But now, the IRS will also look at a taxpayer's AGI from the most recent tax return to confirm whether income is at or below the 250% poverty level threshold.
The final regulations stating the new language and provisions have been announced and are available.
Taxpayers with an outstanding tax debt should contact the IRS at the phone number set forth in the written IRS notice, online or by visiting a local Taxpayer Assistance Center (TAC). A listing of local TACs is available at IRS.gov. Taxpayers may also seek assistance from the Taxpayer Advocate Service (TAS). Contact information for TAS is available online, including a listing of local TAS offices. For more information, check out the Offer in Compromise webpage on IRS.gov.