Health Care-Related Tax Responsibility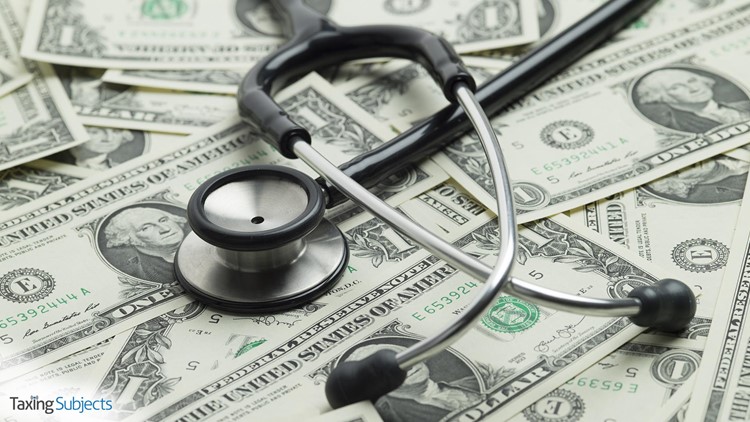 Get a Grip on Tax Season by Checking on Potential Health Care Exemptions
The Internal Revenue Service recently suggested that taxpayers consider checking their eligibility for health care-related tax exemptions. Taxpayers who plan their finances around a refund check may be better able to budget during tax season by researching their options before January 23, 2017.
First things first, taxpayers need to see if they qualify for an exemption before filling out Form 8965. Taxpayers may be able to claim an exemption if they meet one of the following criteria:
The least-expensive available coverage is considered unaffordable
The gap in coverage for the year is less than three consecutive months
Qualify for an approved hardship or belong to a specifically designated group
To make the process a bit easier, the IRS provides instructions for Form 8965 that include a larger list of coverage exemptions, and this IRS tool determines whether the taxpayer is eligible for an exemption or needs to submit an Individual Shared Responsibility Payment.
If the taxpayer qualifies, they will need to complete and file Form 8965 with their federal return. Keep in mind that, as of September 1, 2016, those who were incarcerated, members of Indian tribes, and members of health care sharing ministries are no longer granted exemptions by the Marketplace – except for Connecticut, where these exemptions are still applicable. That being said, these exemptions can still be claimed on a tax return.
Remember: e-filed tax returns that do not contain one of the following options will be rejected by the IRS:
Health care coverage
Coverage exemption
Shared responsibility payment
Paper returns might not be rejected outright, but they will take longer to process – possibly resulting in a delayed refund. If a client's financial situation hinges on a refund check or fitting payment of a tax bill into a tight budget, they should follow the IRS' advice: take some time before tax season to see if you qualify for health care-related exemptions.