Gary Boykin, EA: Tax Prep is a Family Tradition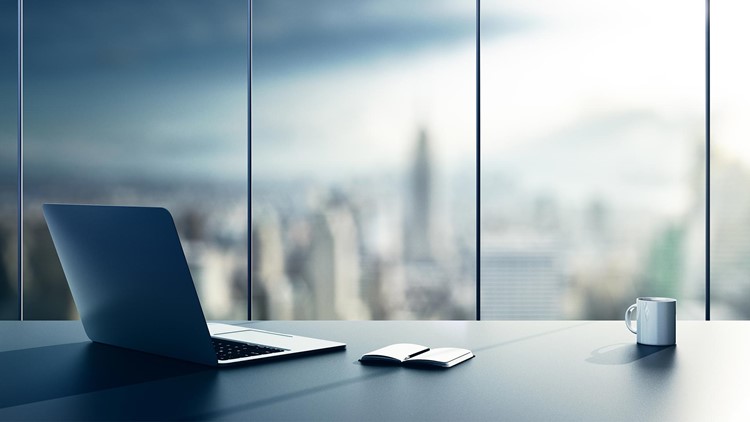 While growing up in Jacksonville, North Carolina, Gary Boykin was first introduced to tax preparation at the age of four: "I remember running around the dining room where my dad was working on a return, trying to see how many times the calculator tape would wrap around the table." He may not have known it at the time, but that childhood memory planted the seed for his future career in tax prep.
Gary – like so many other young Americans – enrolled in college to figure out what he wanted to do for the rest of his life. He attended the University of North Carolina at Wilmington for two years, before realizing he needed a change. "So I decided to go to Coastal Carolina Community College in Jacksonville to earn an Associate Degree in Business Management," Gary says. "After graduation in 1986, I had just submitted a job application to the City of Jacksonville. That's when my dad suggested I join the family tax business, and I took him up on the offer." It's a decision that he's never regretted.
Gary's father, William "Bill" Boykin, started Boykin's Tax Service, Inc. as a door-to-door tax preparation business, doing taxes in his clients' homes. The business changed locations a few times before settling into their current office, where they've been since 1988. Today, Gary has grown the business to 2,000 clients, ranging from individuals to corporations, partnerships, trusts, and estates. He also serves 50 monthly bookkeeping and payroll clients.
The close-knit staff at Boykin's Tax Service keeps everything running smoothly, despite the considerable number of accounts they manage every filing season. "We have two preparers, me and my brother Rhett," Gary says. "My wife Wendi handles the day-to-day operation of the office; and the receptionist, Marsha Shepard, has been with us for about 6 years."
One of the things that Gary attributes to his company's continuing success is his tax preparation software: "I recommend Drake Tax anytime I get the chance. Thanks to the suite of products Drake offers – like SecureFilePro™, Drake Documents, and Client Write-Up – we are able to provide the best possible service to our clients. SecureFilePro in particular helps us offer the secure exchange of client information, including their completed tax return. In fact, it's helped us continue to serve about 300 clients who have moved from the area."
When asked if he has advice for other tax professionals, Gary summed it up with one word: education. "Be as educated as possible for your clients," he says. "This past year alone, I have earned over 60 hours of continuing education. And if you have a choice between online and in-person training, I would personally choose a live event: it's nice to be able to get real-time answers to any questions you may have and network with your peers."
Another bit of advice: get involved in as many tax forums as possible. "I belong to several Facebook tax groups," he explains. "The Drake Software forum, in particular, has been an invaluable resource for me over the years – I've made many friends and professional contacts there."
In addition to staying on top of industry updates and earning CPE, Gary has also been working on becoming an NTPI Fellow. Developed by NAEA, the National Tax Practice Institute is a three-level program designed to prepare CPAs, enrolled agents, and tax attorneys for representing clients before the IRS. Gary's progress in the program is going well: "I've already completed Levels 1 and 2, and I plan on finishing Level 3 by the end of the summer."
Aside from staying in touch with fellow preparers, Gary is actively involved in his local community: "I volunteer at the schools to do whatever is needed. When my son was in band, we helped run the concession stand during the spring sports season, and when my daughter played lacrosse in high school, I was the game announcer and helped run the clock. I also try to help with the local sports commission whenever the opportunity arises."
While tax season keeps all preparers extremely busy, they do occasionally have some free time. "I enjoy playing golf – usually three to four times a week. My wife and I also try to spend as much time as possible with our children, Alec and Samantha. Alec is a recent graduate from Campbell University in Buies Creek, NC, and Sam is currently attending Meredith College in Raleigh. Even though everyone's schedule keeps them busy, one thing that all four of us find time for is traveling. This past summer, we all went on a cruise, and our next trip will hopefully be Key West."
For Gary, retiring from tax prep is a foreign concept. "You know, my father worked as a tax professional until he passed away four years ago," he says wistfully. "As long as I believe I am able to give my clients the service they deserve, I plan on being here for them. But if I ever get to the point where I don't feel like I am giving them everything I possibly can, hopefully I can find someone else who could provide the same attention to detail and customer service."