Drake Takes 10 Categories in Journal of Accountancy Survey!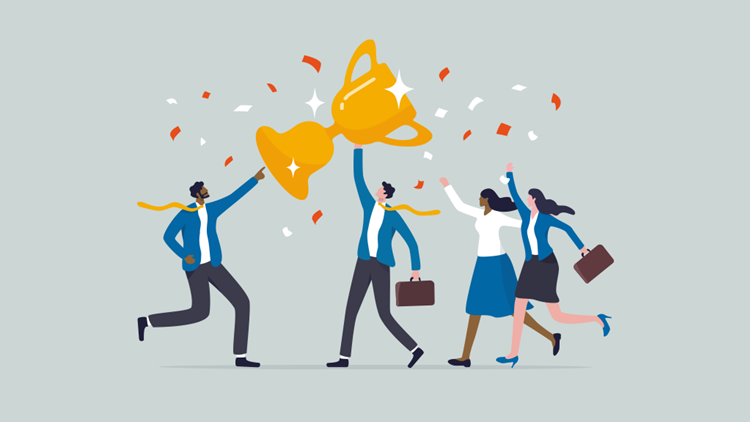 Many people review user ratings for critical insight when considering a new product, and annual tax-preparation software surveys are a rich resource for tax professionals. The surveys draw clear comparisons of user experience in areas that directly impact office performance. Seeing how applications stack up against the competition can influence the decision to switch, especially when peers overwhelmingly praise one solution.
In August, the Journal of Accountancy published its 2022 Tax Software Survey. Respondents were asked to rate their current software using a five-point scale in numerous categories, including ease of use, handling multistate business returns, and quality of technical support. This year, users gave Drake Tax the highest rating in 10 categories, including—for the eleventh consecutive year—overall rating:
Overall Rating (4.6)
Easy Update/Installation Process (4.8)
Easy to Use (4.5)
Handling Updates During Tax Season (4.8)
Handling Transfers of Data within Returns (4.5)
Easy e-Filing (4.8)
Handling Multistate Business Returns (4.2)
Easy to Get Technical Support (4.7)
Quality of Technical Support (4.5)
Most Recommended to New Practice (97%)
User experience highlights the reliability and value represented by Drake Tax. The ability to easily install, use, and update the software (especially in the middle of filing season) is an often-understated cornerstone of success. If questions ever arise, easy access to high-quality technical support can quickly get things back on track.
Our primary goal is to support customer success, from value-driven pricing and purposeful onboarding to knowledgeable customer service and robust tax-preparation workflow. Perhaps that simple consistency is why customers award Drake Tax the highest overall rating and recommend it to new tax and accounting practices year after year.  
Want to see for yourself why colleagues gave Drake Tax the highest rating?
Download our free trial today! Just click the button below to get started.

Source: "2022 Tax Software Survey," JournalOfAccountancy.com