Dirty Dozen: Donate Cautiously to Disaster Relief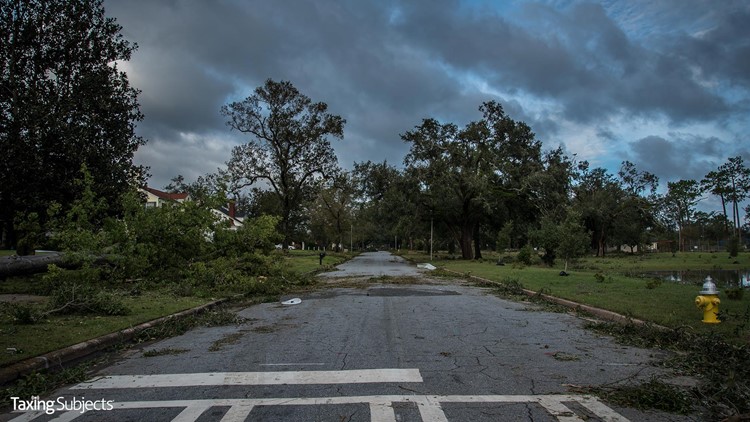 We know how it is. We're all human. When we hear or see those heart-wrenching accounts of the devastation left behind by natural disasters, we naturally want to help. Unfortunately scammers posing as relief organizations are ready and willing to take your donation for disaster relief—and put it into their pockets.
That's why fake charities are spotlighted with a slot on the IRS "Dirty Dozen" list of most common tax scams for the year.
When a taxpayer makes a donation to a charity that is, in reality, bogus, the donor gets stung twice: not only is the donation not going toward disaster relief, but because the "charity" is fictional, the taxpayer cannot deduct the amount donated.
"Scam artists commonly use charities as a cover to lure honest people into providing money and sensitive personal information," said IRS Commissioner Chuck Rettig. "Protect yourself, and make sure you are dealing with a reputable group before making a donation."
The crooks behind these illegal scams can face heavy fines and interest, along with criminal charges. IRS Criminal Investigation officers work closely with the Department of Justice to shut down these scams and prosecute the people who run them.
Protect Yourself
How to avoid having your hard-earned money go to some scammer? The IRS offers these basic tips:
Be wary of charities with names that are similar to familiar or nationally-known organizations. Some phony charities use names or websites that sound or look like those of respected, legitimate organizations. IRS.gov has a search feature, Tax Exempt Organization Search, that allows people to find legitimate, qualified charities to which donations may be tax-deductible. Legitimate charities will provide their Employer Identification Number (EIN), if requested, which can be used to verify their legitimacy through the IRS search tool.
Don't give out personal financial information, such as Social Security numbers or passwords, to anyone who solicits a contribution. Scam artists may use this information to steal identities and money from victims. Donors often use credit cards to make donations. Be cautious when disclosing credit card numbers to those seeking a donation. Confirm that those soliciting a donation are calling from a legitimate charity.
Don't give or send cash. For security and tax record purposes, contribute by check or credit card or another way that provides documentation of the donation.
Consult IRS Publication 526, Charitable Contributions, available on IRS.gov. This free booklet describes the tax rules that apply to making tax-deductible donations. Among other things, it provides complete details on what records to keep which helps taxpayers at tax time.
Impersonating the Real Thing
Sometimes the scammers simply impersonate a legitimate charity – all to get donors to send money (and maybe personal information) to them instead of the charity.
Some scammers operating bogus charities may contact people by telephone or email to solicit money. And bogus websites may also solicit funds for disaster victims.
Another trick by scam artists is directly contacting disaster victims and claiming to be working for or on behalf of the IRS to help the victims file casualty loss claims and get tax refunds.
It's not just cash the fraudsters are seeking; they may attempt to get personal financial information or Social Security numbers that can be used to steal the victims' identities of financial resources.
If taxpayers or tax professionals wish to see if a purported charity is actually listed with the IRS as a tax-exempt 501(c)3  organization, check out the Tax Exempt Organization Search tool on IRS.gov.
If a taxpayer believes they've been a victim of a bogus charity, they can report it to the IRS on Form 13909, Tax Exempt Organization Referral (Complaint).
The IRS compiles its "Dirty Dozen" list of the 12 most-common tax scams every year. Many of these schemes peak during filing season as taxpayers prepare their  tax returns or hire tax pros to prepare their taxes.