CPA Practice Advisor 2018 Readers' Choice Awards Results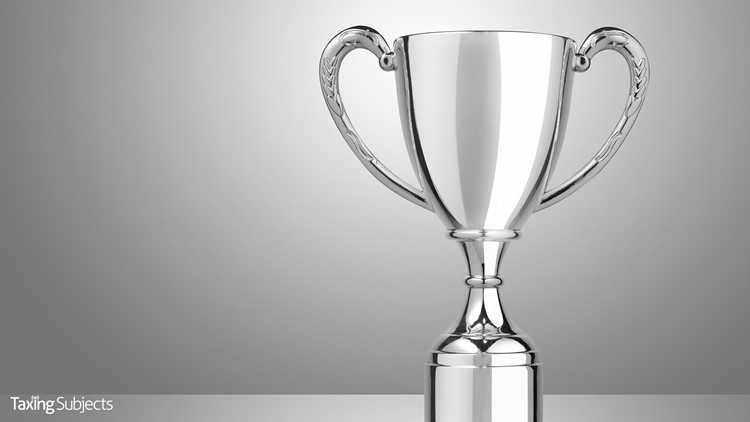 Drake Software Wins 7 Categories
CPA Practice Advisor released the results of their 2018 Readers' Choice Awards, an annual survey of readers' opinions on tax preparation software and hardware that began in 2004. As in previous years, Drake Software fared very well, earning top marks in seven categories.
Federal/State Income Tax Compliance
Probably the biggest category in the entire survey with 90% respondent participation, Federal/State Income Tax Compliance represents the base preparation packages that are used to file federal and state returns. CPA Practice Advisor's Isaac O'Bannon writes, "Drake Software has consistently dominated [this category] … in the annual awards," and this year Drake Tax won with 69% of the votes—an even larger percentage than last year (46%).
Tax Planning Systems
For half a decade, the Drake Tax Planner has been voted the top tax planning system. Many tax pros know that being able to quickly build accurate tax scenarios during a client consultation is invaluable, especially if—O'Bannon points out—Congress just passed sweeping tax legislation that could affect the client's future tax situation.
1099/W-2 Compliance
Drake's Client Write-Up (CWU), which includes integrated W-2 and 1099 compliance functions, earned top marks. As a standalone package capable of handling accounts payable, accounts receivable, bookkeeping, payroll, and more, CWU generally has a strong showing in the Readers' Choice Awards. Similar to the Federal/State Income Tax Compliance award, CWU earned a larger percentage than when it won last year: 46% of voters in 2018 compared to 37% in 2017.
Client Portals
Drake Software's SecureFilePro™ (SFP) garnered a staggering 70% of the votes when it won the "Client Portals" category. Aside from providing a Drake Tax-integrated, secure alternative to electronically transmitting documents via email, SFP includes a brandable website, customizable email templates, backup storage, and, new for this tax season, a mobile-friendly Web application—SFP Connect—that clients can use to remotely send and receive tax documents and directly communicate with their tax pro.
Document Management & Document Storage
Drake Documents has won this category four years in a row, underscoring the consistent quality of Drake's document management and storage software. Drake Documents is the communications hub of Drake Tax, including administrative-level file-activity tracking, preset default descriptions for scanned documents, an integrated email launcher, a backup utility, and integration with SFP.
Website Builders and Services for Accounting Firms
Drake Software's SiteDart Hosting was voted the best "Website Builders and Services for Accounting Firms." Tax professionals who build a website with SiteDart have access to a wide variety of helpful tools: financial calculators, tax rate information, tax return checklists, contact forms, and spam protection.
ASP/Hosted Solution Providers
Under the "General Business Tools" heading, Drake Hosted was voted the best "ASP/Hosted Solution Provider," netting 70% of the vote. A cloud-based application hosting service, Drake Hosted supports Drake Tax, Client Write-Up, and Drake Documents, giving tax professionals a convenient, secure way to take advantage of the flexibility offered by cloud-based software.
Want to learn more about Drake Tax? Just visit DrakeSoftware.com or call 800-890-9500.