Cincinnati Tax Processing Center to Be Closed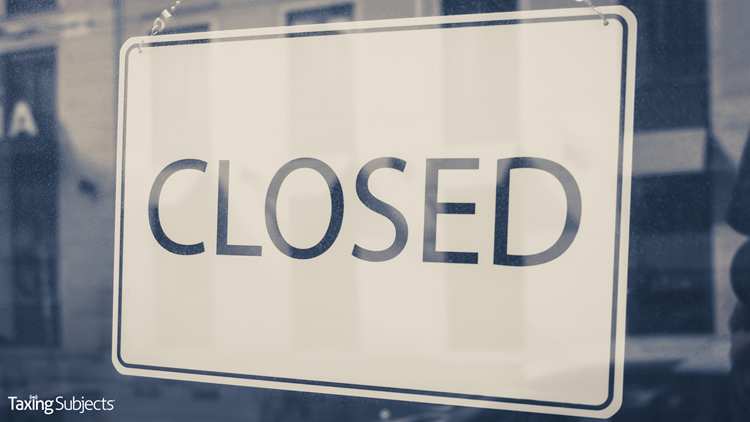 The Internal Revenue Service is reminding the nation's tax professionals that, by the end of 2019, the IRS' Cincinnati Tax Processing Center will be closed. That will eventually leave centers in Kansas City, Mo., and Ogden, Utah, as the only remaining processing locations after 2025. The Cincinnati center is physically located in Covington, Ky., directly across the Ohio River from Cincinnati.
The remaining two centers will process individual and business returns, both e-filed and paper-filed.
This, however, should be no surprise.
The overall strategy to consolidate tax return processing goes all the way back to 1998, when the Internal Revenue Service Restructuring Act included a goal for the IRS to have at least 80 percent of all tax returns e-filed by Calendar Year 2007. In 2000, the IRS completed a formal consolidation strategy.
Since that time, five IRS Tax Return Processing Centers have been shut down, yielding a total savings of $175 million:
Atlanta, Ga., ceased paper return processing in 2011
Andover, Mass., ceased paper return processing in 2009
Philadelphia, Pa., ceased paper return processing in 2007
Memphis, Tenn., ceased paper return processing in 2005
Brookhaven, N.Y., ceased paper return processing in 2003
 In 2019, paper-filed individual tax returns will be processed at Kansas City as well as remaining centers in Fresno, Calif., and Austin, Texas. However Fresno is slated for closure in 2021, while Austin will shut down in 2024.
That leaves Kansas City and Ogden as the remaining processing sites.
A Shift in Responsibilities
The IRS decided to gradually move processing of some paper-filed business returns from the Cincinnati Tax Processing Center to the Kansas City center beginning in the 2018 Processing Year.
"Prior to this, the Kansas City Tax Processing Center processed only paper-filed individual tax returns," the TIGTA report says. "Along with the shift of business tax return processing to the Kansas City Tax Processing Center, the IRS also moved some paper-filed individual tax returns from the Kansas City Tax Processing Center for processing at the Ogden Tax Processing Center. Previously, the Ogden site processed only paper-filed business tax returns."
Once the consolidation is completed, the IRS has estimated the volume expected at both remaining processing centers.
IRS officials say running all returns, whether individual or business tax returns, through just two sites, will provide a year-round processing environment. That, they add, should help with staff recruitment and retention.
Transition Teams in Place
A report by the Treasury Inspector General for Tax Administration (TIGTA) says the IRS has a number of teams assembled in Cincinnati to prepare for the closure. These teams are helping affected IRS employees find other jobs; determining what furniture and equipment can be used in other IRS installations; preparing for the transfer of paper tax returns and other records to other processing centers; and moving other IRS functions that will continue (such as Information Technology) that will move to other locations in Cincinnati.
The Cincinnati processing center is expected to be closed by the end of the 2019 fiscal year. The IRS is asking preparers with clients who need a 147C letter for Backup Withholding purposes, to send the request to the Ogden or Kansas City centers.