New Survey Outlines Corporate Tax Rates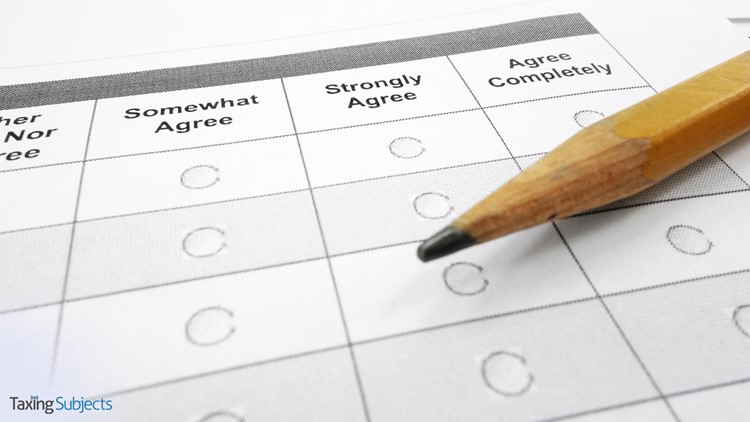 If you've thought lately about just how much America's biggest corporations face on their income tax returns, the answer might surprise you. The website WalletHub has completed its annual Corporate Tax Rate Report for companies on the S&P 100 – the biggest and most established firms out there.
The Bottom Lines
The overall tax rate that firms on the S&P 100 pay is basically the same as in 2014 – around 28 percent.
The average S&P 100 company pays a tax rate that's 22-percent higher than the top 3 percent of individual taxpayers.
Companies in the S&P 100 international tax rates that are about 44 percent lower than the U.S. tax rates they pay.
One S&P 100 firm actually has a negative overall tax rate. Because of that, General Motors is due a discrete net tax benefit.
Among the S&P 100 companies that owe taxes, Chevron, Twenty-First Century Fox, Amgen and Eli Lilly & Co. pay the lowest tax rates.
On the other end of the scale, General Electric, Kinder Morgan, Amazon, Colgate-Palmolive and United Health Group made up the group paying the highest overall tax rates. GE had a whopping 79-percent rate, while Amazon faced a 61-percent tax rate.
WalletHub's survey also showed it's not always how much a company makes, but where the money is made. Some companies showed a huge difference between their U.S. and international tax rates. The Priceline Group had a 194 percent U.S. rate – but only 16 percent overseas. Facebook had an 85 percent U.S. tax rate, but just 4 percent internationally.
There are, however, big tax bills outside U.S. borders. Colgate-Palmolive had a 102-percent tax rate internationally, while Bank of America faced a 59-percent international rate. GE, Disney and Time Warner all had international rates above 40 percent.
It should be noted that despite what any corporation has listed on its financial reports as far as the tax rate it has been assigned, it may not be the rate the corporation actually paid.