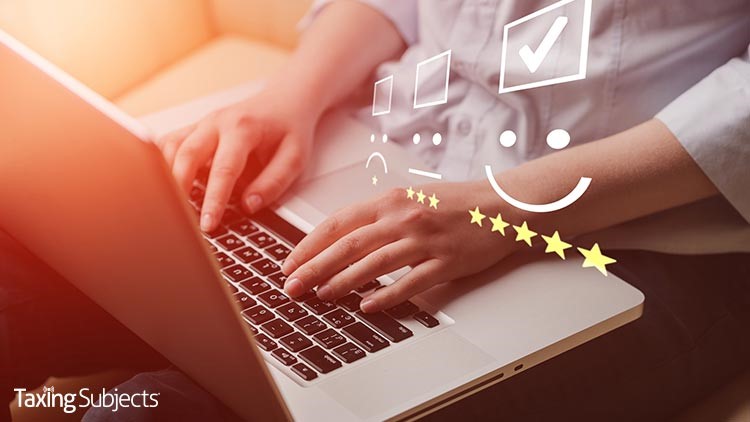 Readers Give Drake Tax the Highest Rating in Six Categories
The National Association of Tax Professionals (NATP) this week announced the results of their 2019 Software Survey. The NATP asks respondents to rate their experience with the tax preparation software they used during the previous filing season, and the results can often inform readers' purchasing decisions for the upcoming filing season.  
Drake Software customers gave Drake Tax the highest rating received by any tax preparation software in six categories: Software Reliability, Timely Software Updates after Federal Tax Law Changes/Updates, Timely Software Updates after State Tax Law Changes/Updates, Customer Service, Technical Support, and Overall Satisfaction. As the software receiving the highest number of individual respondents by a significant margin—generally fluctuating between 300 and 400—it indicates the results are likely representative of the average Drake Tax user experience.
Reliability
Respondents from nine of the eleven featured tax packages said that reliability was their number one consideration when choosing software for filing season. In fact, 93% of Drake Tax respondents said it was their primary concern, which could explain why it had the highest rating in the Software Reliability with System Bugs, Errors, Crashes, Etc. category: 4.5. 
Updates
It goes without saying that tax professionals keep a break-neck pace during filing season. That's why it's imperative that their tax preparation software is always up to date—especially when tax law changes are implemented mid-season.
To measure how effective each company was at implementing these updates, the NATP broke it down into two categories: Timely Software Updates after Federal Tax Law Changes/Updates and Timely Software Updates after State Tax Law Changes/Updates, Customer Service. Respondents rated Drake Tax the highest in both categories.
Support
Drake Software is known across the industry for its customer support. Whether answering the phones within minutes in the height of tax season or hosting in-depth classroom training sessions, Drake has made support a company-wide focus—and NATP survey respondents believe that work paid off. They gave Drake Software the highest rating for both Customer Service from Software Company (4.6) and Technical Support from Software Company (4.6).
Satisfaction
Respondents were asked to rate their Overall Satisfaction with their tax prep package, and Drake Software customers once again gave Drake Tax the top rating. Interestingly, 93% of Drake Tax users said they would use the same tax preparation software next year.
Want to see for yourself why Drake Software customers prefer Drake Tax? Check out the free trial on DrakeSoftware.com.
Have something to say about your experience with Drake Tax? Let us know in the comments below!
Check out the full survey at NATPtax.com!