IRS Sees Busy Tax Season Ahead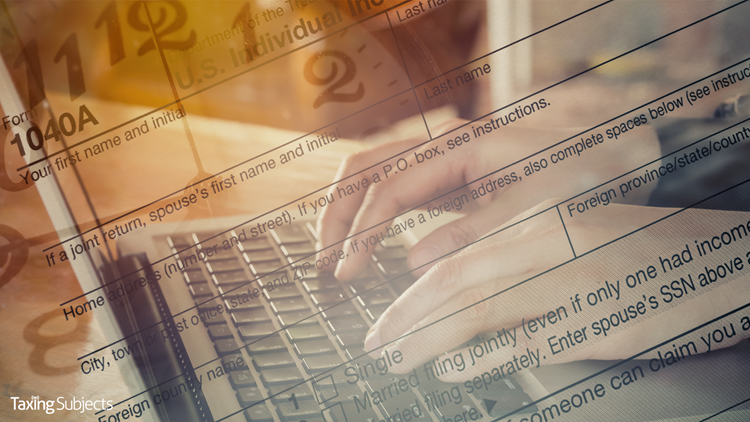 With the opening of the income-tax-return "gates" this week, the TY 2017 tax season is officially underway. With every opening, of course, comes a close; and this year's deadline for tax preparers and taxpayers to file their individual returns and pay any tax due is Tuesday, April 17, 2018.
Traditionally the deadline is April 15 of course, but as in some previous years, this year there are complicating factors. The April 15 deadline falls on Sunday this year, which would normally push the deadline to the following Monday, April 16. But Monday is Emancipation Day in the District of Columbia. By law, Washington holidays impact deadlines for everyone in the same way federal holidays do.
So the filing deadline this year is Tuesday, April 17. Those who request an extension of time to file will have until Monday, October 15 to file. Payment, however, is expected by the IRS by the April 17 deadline.
Millions to be Served
The Internal Revenue Service expects to receive more than 155 million individual tax returns this tax season, and predicts that more than 70 percent of them will get refunds this year. Last year, refunds were issued to nearly 112 million taxpayers, with an average refund of nearly $3,000.
"The IRS has a number of ways to help taxpayers this filing season, and we encourage people to look into the many options available," said Acting IRS Commissioner David Kautter. "The nation's tax professionals and software community work with the IRS and help make the tax filing process easier for Americans. Today's filing season kick-off reflects many months of hard work by the nation's tax community and IRS employees. And we also appreciate the time and attention taxpayers take as they prepare and file their taxes."
The IRS expects that around 90 percent of the total number of returns will be filed electronically. Even with the stronger anti-fraud measures instituted recently, the IRS still says it issues more than nine out of 10 refunds in less than 21 days. However, keep in mind it's always possible a tax return may require additional review and take longer.
"Where's My Refund?" has the most up to date information available about refunds. The online tool is updated no more than once a day, so taxpayers don't need to check more often.
EITC and ACTC
Keep in mind that refunds for any income tax return that claims either the Earned Income Tax Credit (EITC) or the Additional Child Tax Credit (ACTC) cannot, by law, be issued before mid-February. This delay applies to the entire refund for the return – not just that portion from those two credits. This gives the IRS additional time to verify the claims.
The IRS expects at the earliest, refunds related to either the EITC or the ACTC can be available to taxpayers is around February 27 if they chose direct deposit and there are no problems with the tax return.
Delays in receiving refunds, however, may come from other agencies other than the IRS. State tax agencies have their own refund processing timeframes that vary, and some states may make additional reviews to ensure their refunds are being issued properly. Even so, taxpayers and tax return preparers should file when they're ready. For those who usually file early in the year and are ready to file a complete and accurate return, there is no need to wait to file.
With the beginning of tax season, expect IRS telephone lines to be very busy; callers may find wait times lengthy if they call one of the IRS help lines. It's a good idea for tax pros and taxpayers alike to try and find an answer to their question online on IRS.gov if at all possible before calling the IRS.
Some of the improvements to the income tax filing system will be invisible to the average taxpayer and tax preparers. Working with state tax agencies and tax industry partners, the IRS is making strides in its fight against tax-return-related identity theft and refund fraud. With guidance from its Security Summit members, the IRS has been able to build-in stronger protections for the nation's tax system for the new tax season.
Renew ITIN to Avoid Delays
Many Individual Taxpayer Identification Numbers (ITINs) expired on December 31, 2017. This includes any ITIN not used on a tax return at least once in the past three years. Also, any ITIN with middle digits of 70, 71, 72 or 80 (Example: 9NN-70-NNNN or 9NN-80-NNNN) is now expired.
ITINs that have middle digits of 78 or 79 expired Dec. 31, 2016, but taxpayers can still renew them. Affected taxpayers should act soon to avoid refund delays and possible loss of eligibility for some key tax benefits until the ITIN is renewed. An ITIN is used by anyone who has tax-filing or payment obligations under U.S. tax law but is not eligible for a Social Security number.
It can take up to 11 weeks to process a complete and accurate ITIN renewal application. For that reason, the IRS urges anyone with an expired ITIN needing to file a tax return this tax season to submit their ITIN renewal application soon.