Fertile New Ground for Hackers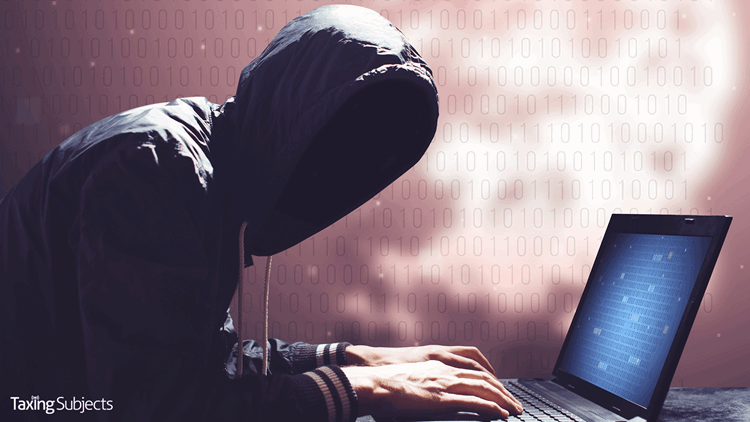 It used to be said that the only things that are inevitable in this life are death and taxes. You might want to add "hacking" to that list.
According to the computer information security and cybercrime monitoring website HackRead, it's being reported that some cybercriminals are targeting much younger victims these days for their Personally Identifiable Information (PII).
The PII of taxpayers is just another commodity to be bought and sold in the recesses of the internet. Termed the Dark Web, it is virtually untraceable and home to all manner of things – most of it illegal.
These newest victims, unfortunately, are too young to read, much less know their information has been stolen.
HackRead says a Dark Web intelligence outfit called Terbium Labs claims it's picked up the criminal equivalent of classified ads offering the Social Security numbers and dates of birth for newborn taxpayers. These information "packages" even include the mother's maiden name. In the example cited by HackRead, each data package goes for the equivalent of $300 in bitcoin.
It's no secret why hackers are targeting these little taxpayers-to-be. First, Mom and Dad aren't expecting their bouncing baby deduction to have that spanking new Social Security number stolen this early in the game. And with the element of surprise comes years the cybercriminal can use his stolen data to commit tax fraud via bogus Earned Income Tax Credits and refunds.
Even with one of these seemingly complete data packages, though, the prospective tax fraudster may need more stolen data to make a truly large haul from the IRS. A package yields enough data to file a bogus tax return, but a stolen W-2, for example, ups the ante. Not surprisingly, HackRead says the going rate for a Form W-2 on the Dark Web is around $50, although volume discounts are available.
Terbium Labs notes in its blog that credits such as the Additional Child Tax Credit (ACTC) and the Earned Income Tax Credit (EITC) aren't valuable just for legitimate taxpayers, but for the fraudulent "taxpayer" as well. The big payoff with these credits spur the creative thief to mine sources online and even in social media to assemble a convincing tax return.
For help and resources dealing with identity theft, check out the Federal Trade Commission's web site, IdentityTheft.gov, or visit the IRS' page for Data Breach Information for Taxpayers.