Did COVID-19 Change My State Individual Income Tax Deadline?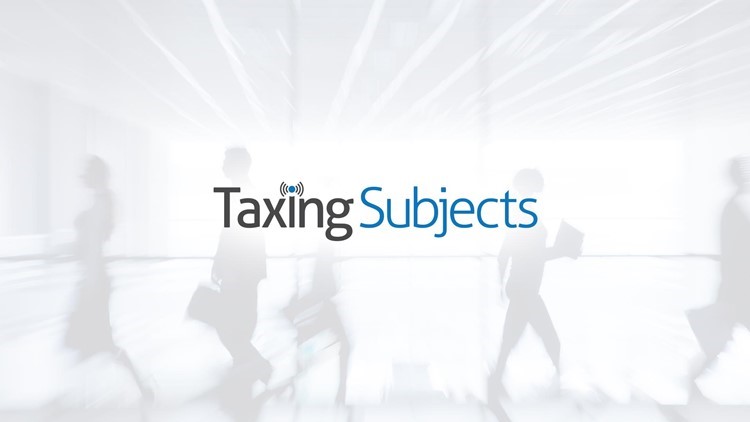 Last Updated: March 26, 2020 at 4:00 p.m.
Treasury Secretary Steven Mnuchin announced on Friday, March 20, 2020 that the federal filing deadline was being moved to July 15, 2020 due to the COVID-19 outbreak. State departments of revenue are expected to follow suit, so we have begun building a list of affected state individual income tax return deadlines. We will update this list as we receive new information.
Note: We are including quotes from state governors and departments of revenue either announcing a deadline extension or the intent to push it back. Those states that do not have a firm date will include an expected individual income tax deadline.
Alabama

"For an Affected Taxpayer, the due date for filing State Income Tax, FIET, and BPT returns and making State Income Tax, FIET, and BPT payments due April 15, 2020, is automatically postponed to July 15, 2020. There is no limitation on the amount of the payment that may be postponed."

Individual Income Tax Deadline: July 15, 2020


Arizona

"The Arizona Department of Revenue (ADOR) has announced it has moved the deadline for filing and paying state income taxes from April 15 to July 15, 2020 following direction today by Governor Doug Ducey."

Individual Income Tax Deadline: July 15, 2020


Arkansas

"Governor Hutchinson announced the state deadline to file and pay individual income taxes has been extended to July 15, matching the federal extension."

Individual Income Tax Deadline: July 15, 2020


California

Individual Income Tax Deadline: July 15, 2020 


Colorado

"The income tax payment deadline has been extended for all Colorado taxpayers by 90 days until July 15, 2020. All income tax returns that were required to be filed by April 15, 2020 are granted a six-month extension, and are due on or before October 15, 2020."

Individual Income Tax FILING Deadline: October 15, 2020

Individual Income Tax PAYMENT Deadline

: July 15, 2020




Connecticut

"

At the direction of Governor Ned Lamont, the Connecticut Department of Revenue Services (DRS) is extending the filing and payment deadline for personal income tax returns 90 days, to July 15, 2020.

"

Individual Income Tax Deadline: July 15, 2020


Delaware

"Personal income tax returns that would be due on April 30, 2020 will now be due on July 15, 2020. If a taxpayer needs additional time beyond the extended due date, taxpayers may request an extension requesting additional time to file through Revenue's online system. This will provide an automatic extension of time to file to October 15, 2020. This requires the submission of Form 1027, available on the Division of Revenue website."

Individual Income Tax Deadline: July 15, 2020 (extension to October 15, 2020 available)


Georgia

"

The Georgia Department of Revenue is automatically extending the 2019 income tax filing and payment deadline to July 15, 2020."



Individual Income Tax Deadline: July 15, 2020


Hawaii

"

The due date for filing 2019 State income tax returns due from April 20, 2020 to June 20, 2020 is postponed to July 20, 2020."



Individual Income Tax Deadline: July 20, 2020


Idaho

"In response to the COVID-19 pandemic, Governor Little has extended the 2019 Idaho income tax filing and payment deadlines from April 15, 2020, to June 15, 2020."

Individual Income Tax Deadline: June 15, 2020


Illinois

"The filing deadline for Illinois income tax returns has been extended from April 15, 2020, to July 15, 2020."

Individual Income Tax Deadline: July 15, 2020


Indiana

"DOR is closely monitoring the IRS on possible changes to filing and payment due dates and will be prepared to follow suit."

Expected Individual Income Tax Deadline: July 15, 2020


Iowa

Individual Income Tax Deadline: July 31, 2020


Kansas

"[Governor] Kelly signed Executive Order #20-13, extending tax filing deadlines to July 15, 2020, and waiving any interest and penalties for returns and payments made on or before July 15, 2020."

Individual Income Tax Deadline: July 15, 2020


Kentucky

"The Kentucky Department of Revenue will ... [be] e

xtending the 2019 Kentucky income tax return filing due date from April 15, 2020 to July 15, 2020 ... [and] Kentucky income tax payments due on April 15, 2020 are deferred for 90 days to July 15, 2020 ... however, interest still applies to the deferred income tax payments because Kentucky law prohibits the waiver of interest."



Individual Income Tax Deadline: July 15, 2020


Louisiana

"

Due to the public health emergency created by the coronavirus pandemic, the Louisiana Department of Revenue (LDR) is extending the deadline for state income taxes to July 15, 2020. The extension applies to Louisiana individual, corporation, fiduciary and partnership income tax returns and payments."



Individual Income Tax Deadline: July 15, 2020


Maryland

"

If the IRS extends its April 15

th filing deadline for corporate and individual income tax returns, Maryland will conform to the decision of the IRS." (For a convenient graphic from the Maryland Department of Revenue explaining Maryland and federal tax deadlines, click here.)

Individual Income Tax Deadline: July 15, 2020


Massachusetts

"In the event the Internal Revenue Service (IRS) issues tax relief to taxpayers with federal filing obligations, DOR is prepared to follow the IRS in offering similar relief for taxpayers with Massachusetts tax filing obligations."

Expected Individual Income Tax Deadline: July 15, 2020


Minnesota

"

We are providing additional time until July 15, 2020, for taxpayers to file and pay 2019 Minnesota Individual Income Tax without any penalty and interest."



Individual Income Tax Deadline: July 15, 2020


Mississippi

"

The deadline to file and pay the 2019 individual income tax and corporate income tax is extended until  May 15, 2020. The first quarter 2020 estimated tax payment is also extended until May 15, 2020. Penalty and interest will not accrue on the extension period through May 15, 2020."  



Individual Income Tax Deadline: May 15, 2020


Missouri

"

Mirroring the federal guidance issued by the 

Internal Revenue Service

, the Missouri Department of Revenue announced today that it will provide special tax filing and payment relief to individuals and corporations in response to the COVID-19 outbreak."



Individual Income Tax Deadline: July 15, 2020


Montana

"

Governor Steve Bullock today extended the payment and filing deadlines for 2019 individual income taxpayers to July 15 in accordance with the new federal filing deadline."



Individual Income Tax Deadline: July 15, 2020


Nebraska

"

Governor Pete Ricketts announced that Nebraskans will have until July 15, 2020 to pay state income taxes.  For Nebraskans impacted by COVID-19, this change will give them additional flexibility. Nebraskans who are not impacted by the virus should consider filing by the traditional April 15

th

 date."



Individual Income Tax Deadline: July 15, 2020


New Mexico

"New Mexico personal income tax returns and payments due between April 15, 2020 and July 15, 2020 may be submitted without penalty no later than July 15, 2020."

Individual Income Tax Deadline: July 15, 2020


North Carolina 

"The NCDOR is mirroring this payment extension to the greatest extent possible under current state law. While the NCDOR is waiving late payment penalties through July 15, state law prevents waiving any interest."

Expected Individual Income Tax Deadline: July 15, 2020


North Dakota

"Individuals or businesses who are unable to file an income tax return or pay the tax by the April 15th deadline, can file and make payment through July 15, 2020, without penalty and interest."

Individual Income Tax Deadline: July 15, 2020 


Oklahoma

"

Oklahomans now have until July 15, 2020 to file and pay their 2019 Oklahoma income tax return."



Individual Income Tax Deadline: July 15, 2020


Oregon

"

The Oregon return filing due date for tax year 2019 is automatically extended from April 15, 2020 to July 15, 2020.

"

"

The Oregon tax payment deadline for payments due with the 2019 tax year return is automatically extended to July 15, 2020."



Individual Income Tax Deadline: July 15, 2020


Pennsylvania

"The Department of Revenue today announced the deadline for taxpayers to file their 2019 Pennsylvania personal income tax returns is extended to July 15, 2020."

Individual Income Tax Deadline: July 15, 2020


Rhode Island

"In conjunction with announcements made today by United States Treasury Secretary Steven T. Mnuchin and Rhode Island Governor Gina M. Raimondo involving the April 15, 2020, deadline for certain tax filings and tax payments, the Division of Taxation will mirror the federal extensions and is awaiting the issuance of written guidance from the Internal Revenue Service. The Division intends to post further guidance as soon as possible."

Expected Income Tax Deadline: July 15, 2020


South Carolina

"The governor ... directed the Department of Revenue to conform the state's income tax deadline to July 15th, which is the new federal income tax deadline. Other state taxes will remain delayed until June 1st, as previously ordered."

Individual Income Tax Deadline: July 15, 2020


Utah

"The Utah State Tax Commission, after consultation with the Governor, the President of the Senate and the Speaker of the House, intends to follow the federal government's tax filing and payment actions in response to the COVID-19 outbreak. We are waiting to review the official instructions from the IRS to make certain that we align properly with the federal requirements."

Expected Individual Income Tax Deadline: July 15, 2020


Vermont

"In addition to moving the deadline for filing Vermont income tax from April 15 to July 15, the Department will provide relief to businesses owing Meals and Rooms Tax and Sales and Use Tax by foregoing any penalty or interest for those who are not able to meet the March 25 or April 25 deadlines."

Individual Income Tax Deadline: July 15, 2020


Virginia

"Any income tax payments due during the time period of April 1, 2020, to June 1, 2020, will now be due on June 1, 2020."

"All income tax filing deadlines remain the same, including the May 1, 2020 individual income tax filing due date. However, Virginia does already have an automatic, 6-month extension to file (7 months for certain corporations)."

Individual Income Tax FILING Deadline: May 1, 2020 (taxpayers are eligible for an automatic, 6-month extension)

Individual Income Tax PAYMENT Deadline: June 1, 2020


Washington, D.C.

"Mayor Muriel Bowser and Chief Financial Officer Jeffrey DeWitt announced that the deadline for taxpayers to file and pay their 2019 District of Columbia individual and fiduciary income tax returns (D-40, D-41, and D-40B), partnership tax returns (D-65), and franchise tax returns (D-20, D-30) is extended to July 15, 2020. This means taxpayers will have an additional 90 days to file and pay from the original deadline of April 15, 2020."

Individual Income Tax Deadline: July 15, 2020


Wisconsin

"Both federal and Wisconsin income tax payment and return due dates are automatically extended to July 15, 2020. Wisconsin law will automatically extend time and waive interest and penalties for taxpayers due to a presidentially declared disaster."

Individual Income Tax Deadline: July 15, 2020