Melinda Curles: Making Your Own Luck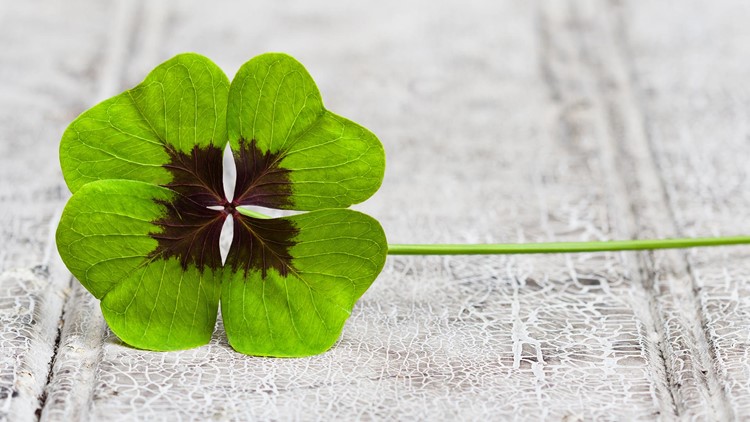 The tax preparation industry offers many paths to success: starting your own practice, working for one of the big chains, or maybe something in between – like successfully managing a satellite office for a privately owned consumer finance lending company.
Melinda Curles manages Personal Finance Service of Douglas, Georgia, one of eighteen offices owned by Jimmy and Dan Jeter. She stays busy year round with 1,000 loan clients and 800 tax clients, but her life seemed to be on a different track 25 years ago.
"I grew up in Meigs, Georgia, a small town in Thomas County," Melinda says after a moment of reflection. "It was me, my three brothers, and my step sister. We grew up very poor, and I remember always wearing hand-me-down clothes donated by my aunt." They may not have had much money, but she is quick to point out that her mom worked hard. "My mom was probably the hardest working person I've ever known, and I respect her more than anyone."
Melinda graduated from Pelham High School in 1986 and immediately started working at a factory, where she stayed for five years. "To tell you the truth – at the time – I never thought about college. It was never encouraged by my family, and since I'm not one to stand still for long it made sense to enter the work force right after graduation."
After leaving the factory, Melinda started delivering farm equipment with her mom. "Occasionally I would visit two of my close friends who worked at Personal Finance Service of Camilla, Georgia after deliveries." But one of her regular visits was different from the others.
"They happened to mention that the office in Moultrie was hiring, so I joked with Kent, the manager at the Camilla location, that they should train me and put me to work. The next thing I know, I had a job interview and was getting ready to start work in Camilla." Melinda began on the interview side of taxes, but quickly learned all facets of the business.
"Kent was very knowledgeable and helped get me started in the finance business," she says. After eight and a half years at the Camilla office, I was given the opportunity to become a manager. Needless to say, I was very excited, but there was a catch: I would have to move four hours away to Sylvania, Georgia."
When the opportunity presented itself, Melinda was divorced and had a daughter to support. After a lot of soul searching, she made her decision: "I knew if I was going to provide my daughter with the things I never had while growing up that there was only one choice that I could make, so I accepted the manager position, packed everything, and moved."
The transition was tough, but after a year in Sylvania she learned of a managerial position at the Douglas, Georgia office, which just so happened to be a little over an hour away from her home town and family. "I don't think I've ever packed so fast," she says. "I've been here in Douglas for the last fifteen years and I've been blessed with a great team."
Melinda describes the story as a stroke of good luck, but Dan Jeter sees it a little differently: "Sometimes you make your own luck, and Melinda, through her hard work and superior work ethic, created opportunities for herself."
At the location in Douglas, Melinda employs three full-time staff year round and brings in temp workers during tax season. "Two of my staff have worked with me for twelve years and one for fourteen," she says. "We do some self-employed tax returns, but no business returns," Melinda says. "Tax preparation has been an excellent tie-in service for our loan customers." Though she now has 25 years of experience, Melinda vividly remembers when Personal Finance Service added tax prep to their business.
"The first year we did taxes, we prepared the returns by hand," she remembers. "It was obvious that we needed to embrace electronic filing if we were going to grow the tax preparation side of the business.  When Drake Software held a sales seminar in South Georgia, we decided to attend to see what they offered. That started a 24-year relationship that continues to this day."
Melinda insists that Drake was essential to growing their business: "Their programs and support have made our job much easier," she says. "The software is user friendly: if you want to search for something, the integrated help screens and knowledge base make finding an answer to a question simple. And if you need to talk with a person, you get one on the line the first try without waiting – which is extremely valuable when you have an office full of people wanting their taxes prepared.  The Drake software product continues to be enhanced and improved which makes our tax preparation much easier.  I don't know where we would be without Drake Software."
Their office stays involved in the community as well. "I helped raise money for the American Heart Association in the past, and our office helped with the local food drive."
When not at the Douglas location, Melinda stays active by walking two miles every morning before heading  to the office. "In the little spare time I carve out for myself, I like to swim and read."
Family has always been central to Melinda's life. She now has two daughters, a college student and an 11 year old, who keep her very busy. "After work, I'm usually taking my youngest daughter to softball games or dance class."
"I am extremely fortunate and proud to work in this industry and with this company," Melinda says of her time in finance and tax preparation. "I have been able to provide for both my daughters because Jimmy and Dan had faith in me. I owe everything I have to them, and I have no doubt that I will stay with Personal Finance Service until I retire."
Melinda believes her greatest strength is her loyalty to people, whether to her employers, employees, or clients. When asked the same question about her, Jimmy and Dan Jeter echoed that response: "Melinda's employees have worked for her for more than 12 years each, so the feeling is mutual. She always gives maximum effort to the company and easily relates to her customers, treating them with the respect she shows her friends. That's why customers go out of their way to do special things for Melinda and the ladies in her office. We are extremely proud of her."
"My advice to anyone working in this industry is simple," Melinda says. "Get to know your clients. Learn what is important to them and find products that are beneficial to them. The phrase 'plan your work and work your plan' is just as true in tax preparation as it is in other industries. If you're not prepared, you'll be swamped."